labarbedor
Posts: 353
Registered: Jun 2002

posted 01-15-2005 01:02 PM



---
As promised in continental forum (see Small French Cup), I am posting some pictures of some interesting French American mark combinations. The first marks are those found on a ladle by J. Bouju of St. Louis.

It is the only French pseudo mark, I know of, on a piece of American silver. It is so well cut I have my doubts it could have been made outside of France. Of course inside France its possession would be a criminal offence. The mark it copies is appropriately the provincial second standard mark of the second cocq period 1809-19.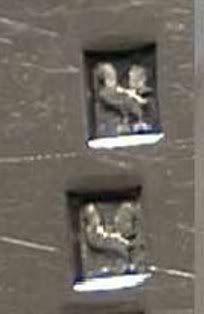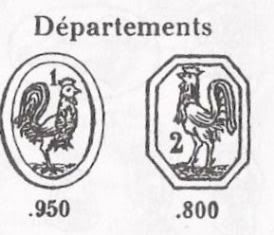 It actually improves a bit on the real one, in that it seems to leave a more lasting impression. Usually the second cocq marks, are badly rubbed even when the piece is not particularly worn.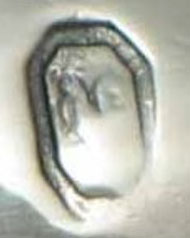 The last marks are on a ladle back stamped by A. Pangborn made in Paris by Edme Dupont.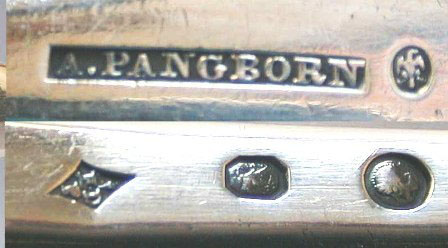 The middle French mark, upside down, is on Paris first standard mark of the second cocq period 1809-19. It is a rather rare example of a French made piece retailed by an American silversmith. Since the ladle was made well before Pangborn worked, it presumably came into his possession as used silver.
IP: Logged
wev
Moderator

Posts: 3760
Registered: Apr 99

posted 01-15-2005 01:20 PM



---
In addition to his own silver work, Pangborn imported and sold a wide range of foreign -- "of the best quality, lately landed in New York" -- and domestic silver and silverplate.

IP: Logged