FWG
Posts: 845
Registered: Aug 2005

posted 02-18-2007 03:54 PM



---
[01-2558]

I'm posting this in General Silver because I don't know whether it's American, European, or what.

It appears to be an 18th-century spoon, 17.7cm (6.85") in length, with a relatively deep bowl. There is a large round drop, and block-letter monogram E H.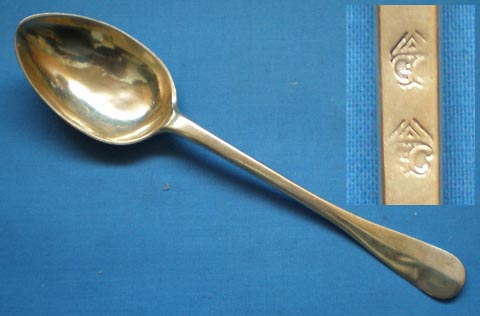 The mark is a very distinctive GC under a sort of double-triangle shape, stamped twice.
Can anyone offer an identification?
IP: Logged