Scott Martin
Forum Master

Posts: 11520
Registered: Apr 93

posted 08-01-2020 04:26 PM



---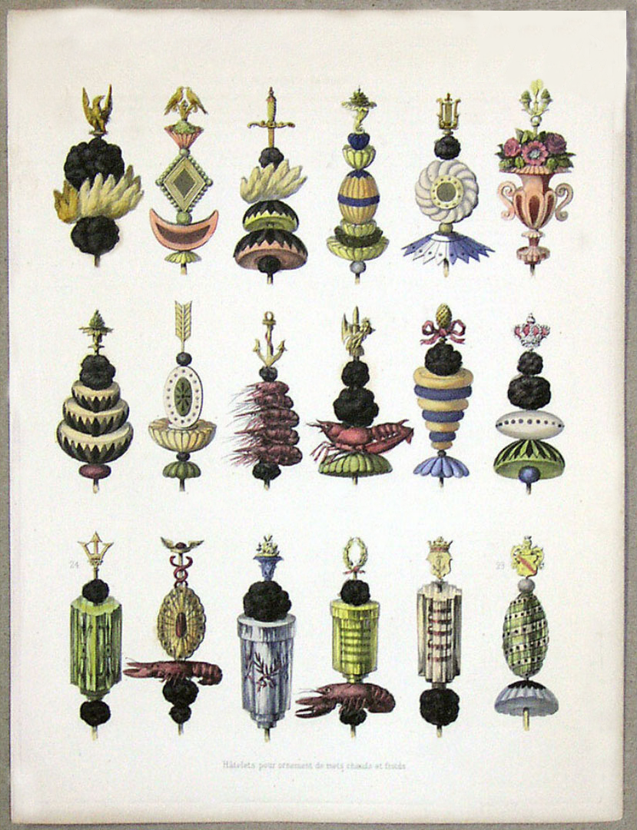 Attelet: is an inedible garnish.
It consists of a thin metal skewer, usually silver or gold plated. It is sharply pointed at one end for sticking into food; the other end has a decorative top. Themes for the decoration include hunting, fishing, a coat of arms, etc.
Insert an attelet into food in a manner such that the decorative top is on display.
[This message has been edited by Scott Martin (edited 08-01-2020).]
IP: Logged