dragonflywink
Posts: 971
Registered: Dec 2002

posted 09-14-2013 06:58 PM



---
More chaff from my files...

Feel sure there was a thread on these pieces, but can't seem to locate it. The ad is from a 1918 retailer's catalog, and a 1903 design patent.

~Cheryl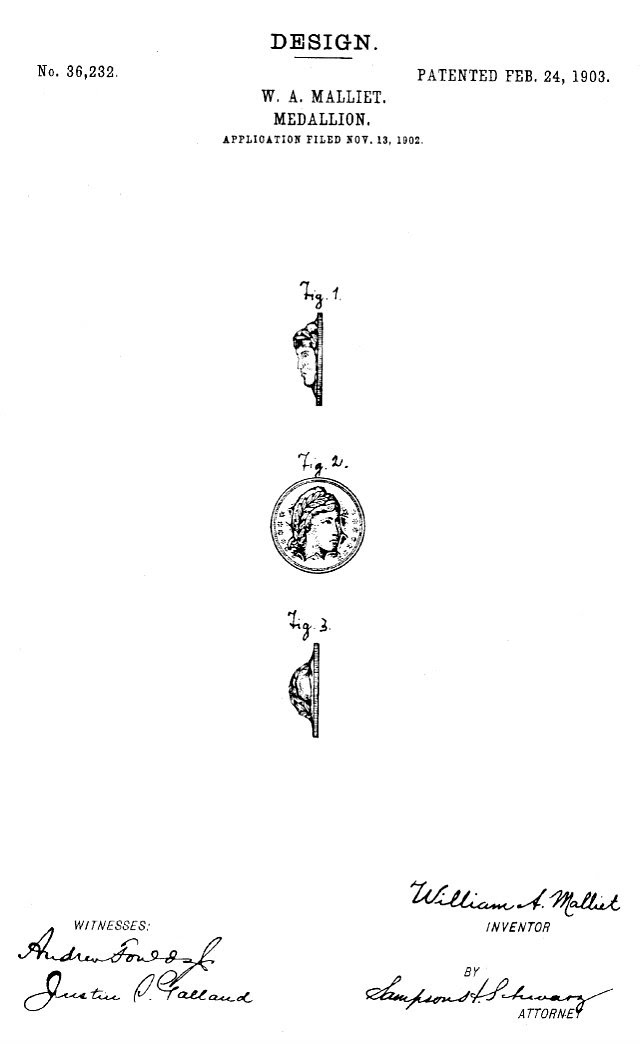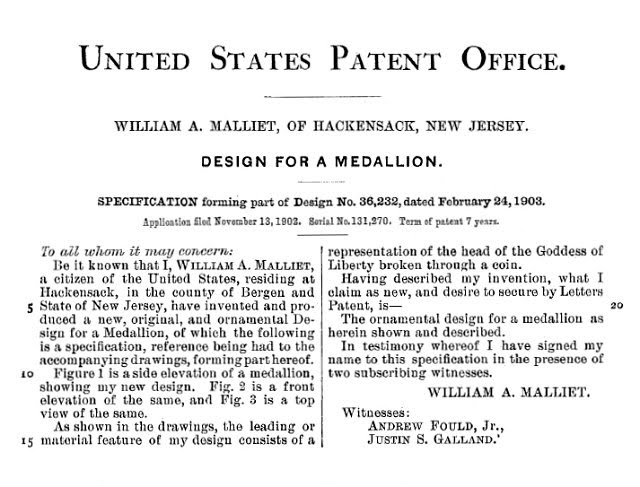 IP: Logged
chicagosilver
Posts: 227
Registered: Aug 2005

posted 09-15-2013 09:56 AM



---
We've had a few of these, most of them unsigned, some with embedded stones, even a few incorporated into jewelry by the Kalo Shop. I'll have to dig them out of deep storage and post the photos.

They're often referred to as pop-out coins, and are part of what's called exonumia (along with medals, tokens, etc.) in the numismatic world.

Here's a patent showing how they're made: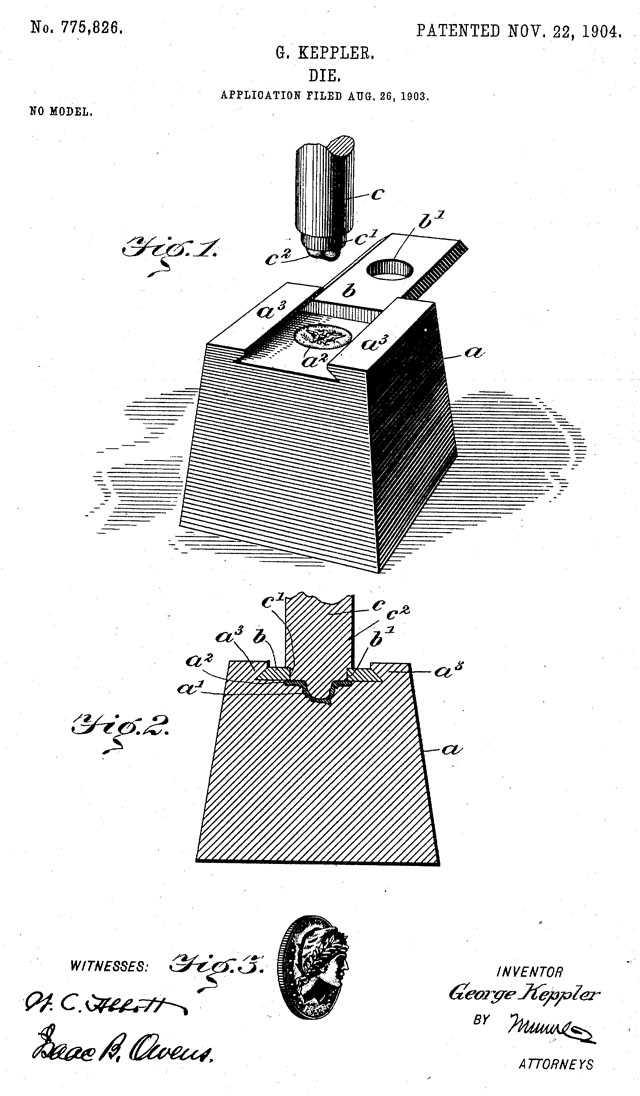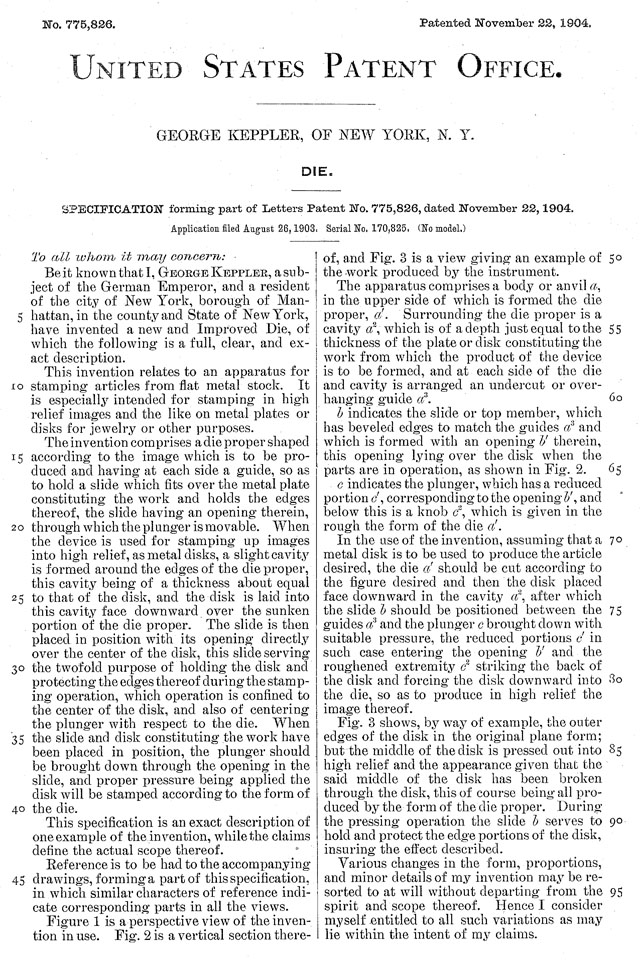 A few years ago someone named Robert "Stumpy" Stump (stumpy777 online) ran a site called 777customs.com that focused on these. If I'm not mistaken, he closed the site and put the information from it into a self-published book called "Pop Out Repousse Coins – a Numismatic Mystery" that you can still find in online stores, and a lot of examples for sale are listed on eBay and elsewhere under "popout coins." According to a cointalk.com source who calls herself The Penny Lady, Stumpy "passed away a few days after the book was sent to print."
There's apparently enough demand for these that cast replicas are being made and sold.

IP: Logged