Paul Lemieux
Posts: 1792
Registered: Apr 2000

posted 01-31-2016 08:48 PM



---
Here is a pair of handmade brass earrings depicting a rather distinctive turbaned female profile. I would have guessed mid-century from the front, although the posts give me pause. They are signed ASH.

I consulted one of my favorite websites, metalcyberspace, to see if I could locate possible makers whose initials are ASH and found "Alexander (Sasha) Hammid" who turns out to have been "a leading photographer, film director, cinematographer and editor in Czechoslovakia between the two world wars" (wikipedia).

There is little information about his work in jewelry aside from a 1946 MoMA publication describing an exhibition of "Modern Handmade Jewelry". He is listed as one of the artists. Beyond this, I was unable to find any reference to his work in jewelry, let alone pictures thereof. The MoMA publication did not include any photos either.

A seemingly tenuous attribution, until I found that Hammid was married to a woman named Maya Deren ("one of the most important American experimental filmmakers and entrepreneurial promoters of the avant-garde in the 1940s and 1950s"--wikipedia). They divorced in 1947.

Now take a look at the earrings and the still of Maya Deren. Looks like the same gal to me. Am I being too hasty in attributing this ASH mark to Hammid? Does anybody out there have any knowledge of these people?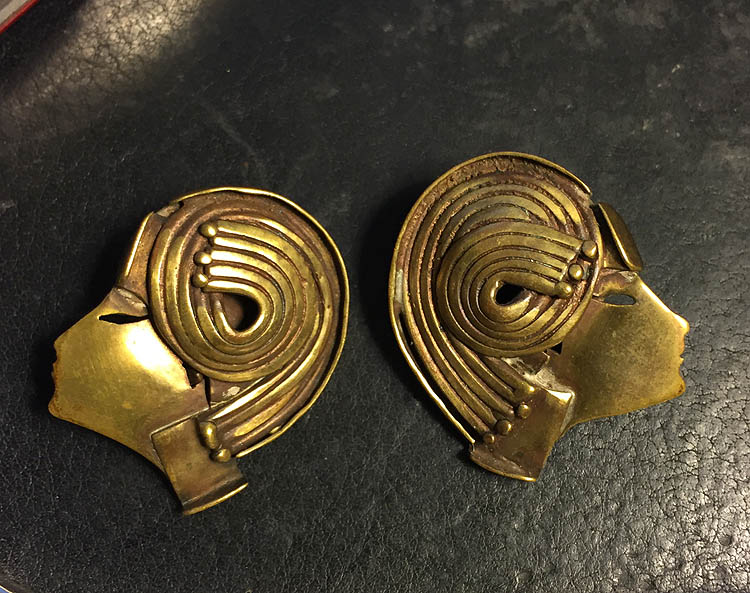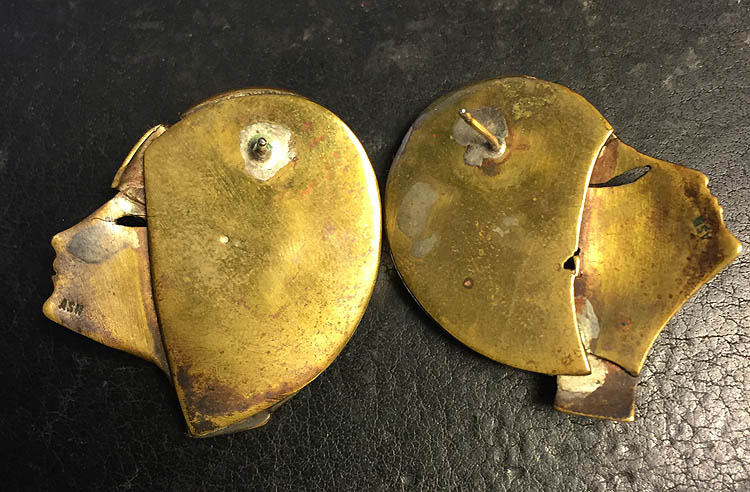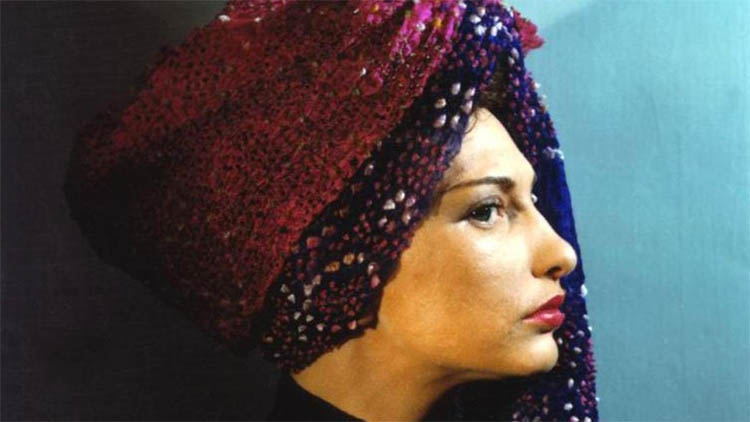 IP: Logged
Polly
Posts: 1970
Registered: Nov 2004

posted 01-31-2016 09:46 PM



---
Uncanny resemblance!

Sasha is a nickname for Alexander, so I would be surprised if he used it as a middle name--I would expect it to be AH or maybe SH, not ASH. That would be like someone named William Smith, called Bill, signing his pieces WBS. But perhaps Hammid had some other middle name beginning with S?

IP: Logged
Paul Lemieux
Posts: 1792
Registered: Apr 2000

posted 09-21-2016 06:55 AM



---
It doesn't really help solve my mystery, but for what it's worth, somebody on that west coast auction site listed this article from MoMA illustrating some of the pieces from that great 1946 modern jewelry exhibit.

The necklace in the bottom right is by Hammid. There are also pieces by Bertoia, Calder, and others.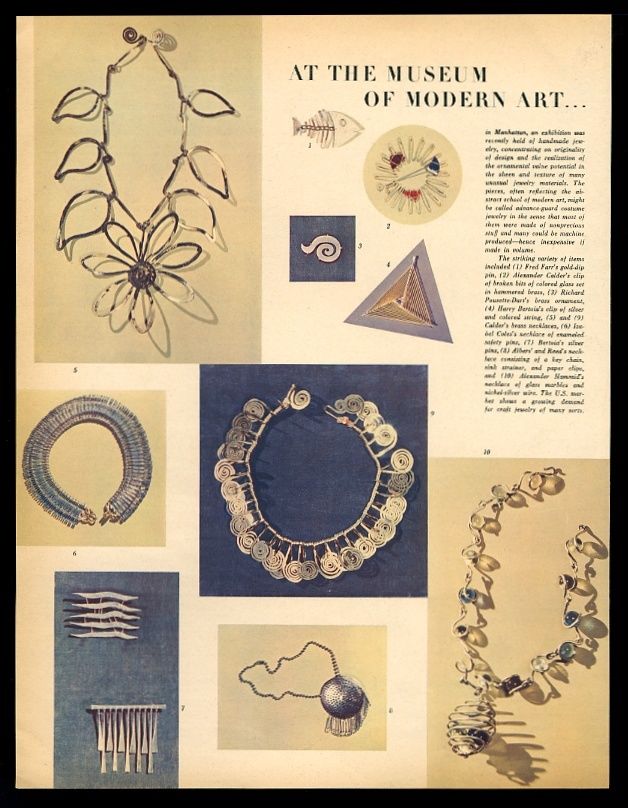 IP: Logged