Paul Lemieux
Posts: 1792
Registered: Apr 2000

posted 01-30-2017 10:00 PM



---
I've never liked spoon rings. Just not my taste. For me they have always fallen into one of two categories--unattractive but harmless (e.g., made from a junky old Oneida teaspoon), or mildly annoying (e.g., made from a decent sterling piece that might have helped fill out somebody's flatware set).

Until tonight.

While googling bug motif flatware, for whatever reason, I came across this stunning travesty: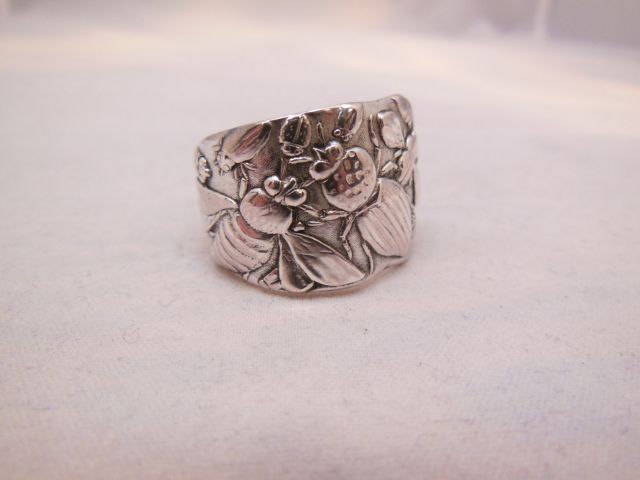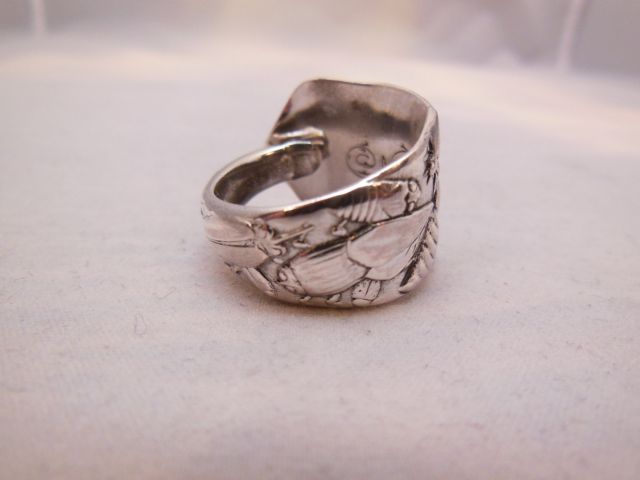 Yes, somebody made a SPOON RING out of a Durgin Bug flatware piece. My favorite flatware pattern of all time...incredibly rare, fascinating, and unusual. For a moment, waxing optimistic, I thought perhaps the "artist" had found a broken off handle somewhere and thought of at least something to do with it. Alas, the description of her creation instantly dashed that hope, wasting no time by announcing in its first sentence: "I made this ring from an antique sterling silver spoon." Perhaps I should commission this "artist" to laminate that old Edward Weston photograph I have so I can use it as a placemat.
Sorry, just had to vent.
[This message has been edited by Paul Lemieux (edited 01-30-2017).]
IP: Logged
Scott Martin
Forum Master

Posts: 11520
Registered: Apr 93

posted 01-31-2017 10:59 AM



---
I agree.
To me "Crafty upcycling" and "upcycling" are very different.
"upcycling" is taking something which is headed for the land fill / destruction and re-purposing it (most often saving energy). Sometimes "upcycling" is restorative.
"Crafty upcycling" (especially silver) often takes someone's elses art and usefully redeploys it but destroys the original art in the process.
When the original art is not beyond repair or doesn't require repair, to me "Crafty upcycling" is tantamount to theft.
Another example: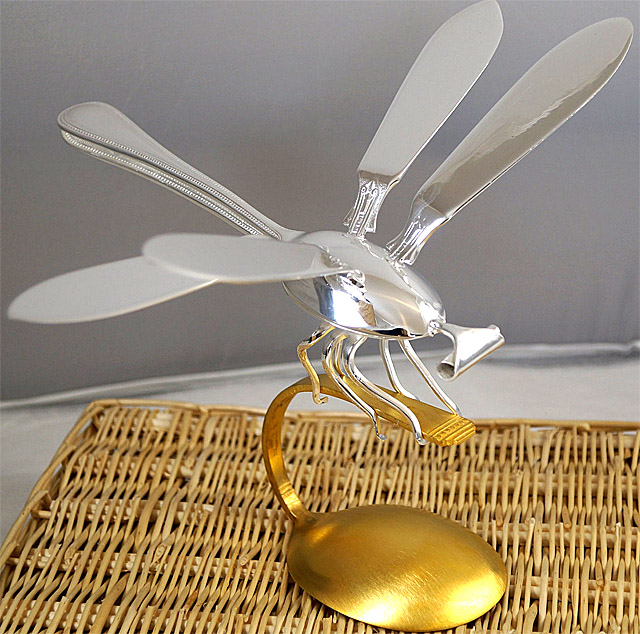 IP: Logged