posted 12-14-2004 12:39 PM



---
Front: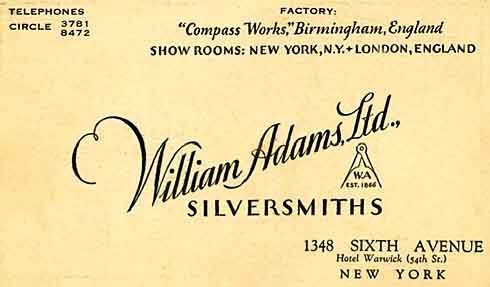 Back: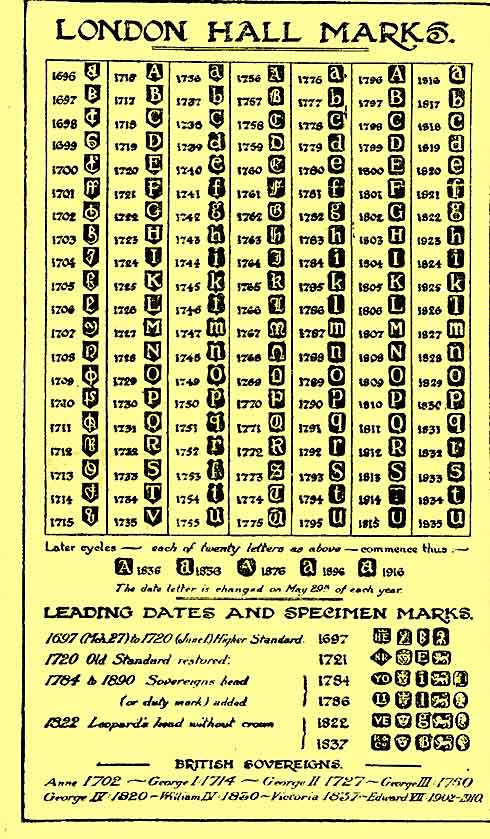 Here is a Trade Card I just came across -
William Adams Ltd. first registered a maker's mark in Birmingham, England in February 1901 and were still active in the late 1920's. They had a factory at Compass Works, 211 Barr Street, Hockley, Birmingham.
Anybody seen any of their work?
or anything retailed by them?
Can somebody clever date the card from either the typography or the information (telephone numbers etc.) on then card?
What do we make of the USA address at the time??
Can YOU spot the TWO little mistakes on the reverse of the card???
IP: Logged