FWG
Posts: 845
Registered: Aug 2005

posted 02-19-2006 06:38 PM



---
Here's a photo c.1880 of four generations of Ithaca (NY) silversmiths, from an old family genealogy volume: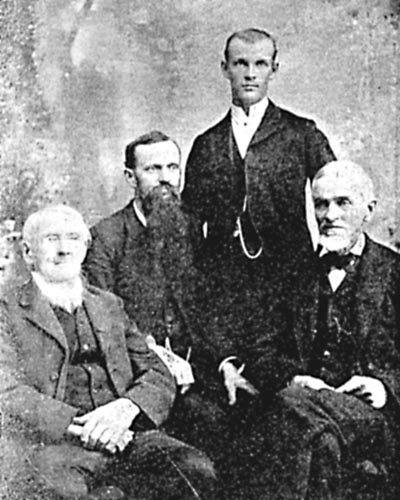 Left to right, it's Joseph Burritt, Edwin Joseph Burritt, Edwin Curtiss Burritt, and Joseph Curtiss Burritt. Joseph came to Ithaca from New Haven, CT, in 1816, working first with William Burdick and then on his own. Joseph and his son Joseph Curtiss Burritt worked as J. Burritt and Son 1838-1864. Joseph retired in 1864, and JCB continued the business with his son, Edwin Joseph Burritt, and others under a variety of names, including J. C. Burritt and Son. In 1877 that partnership was dissolved, and EJB opened his own store (JCB also kept his store, until his death in 1889); EJ's son Edwin Curtiss Burritt worked with him there in the 1880s and 1890s.
JB and JCB certainly made their own flatware, and trained several others in the business. By the time of EJB and ECB the business was probably mostly retailing manufactured goods, along with engraving and watch repair, and I doubt they made much actual silver themselves.
I'm hoping to finish my little book on Ithaca silversmiths soon....
IP: Logged
wev
Moderator

Posts: 4095
Registered: Apr 99

posted 02-19-2006 08:20 PM



---
Interesting that one member of the clan is not present -- Charles Randall, son of Charles David, the only other of Joseph Burrill's sons to survive into adulthood.

IP: Logged
nautilusjv
Posts: 249
Registered: Nov 2008

posted 01-22-2020 10:13 PM



---
Just found a J Burritt & Sons coin silver 6" spoon at the thrift. It also has another mark "D (Eagle) (Profile Head)" probably another silversmith when Burritt was more of a retailer than a maker of silver. Lovely "L Howe" script monogram.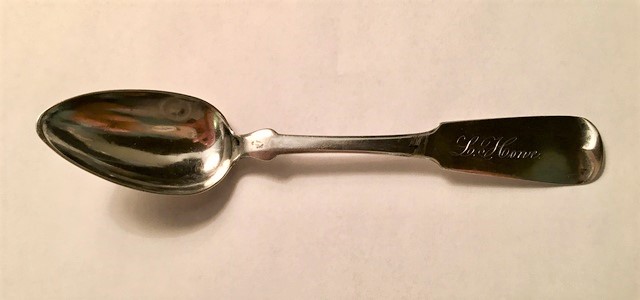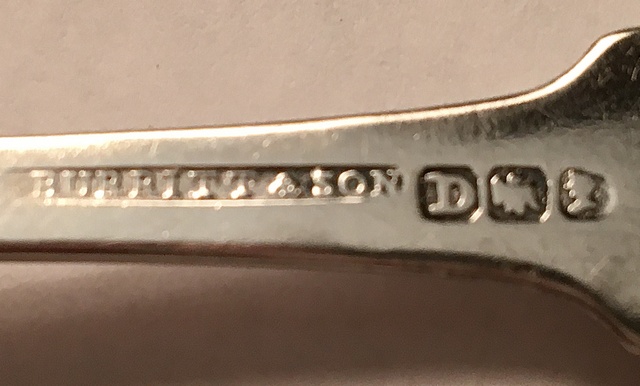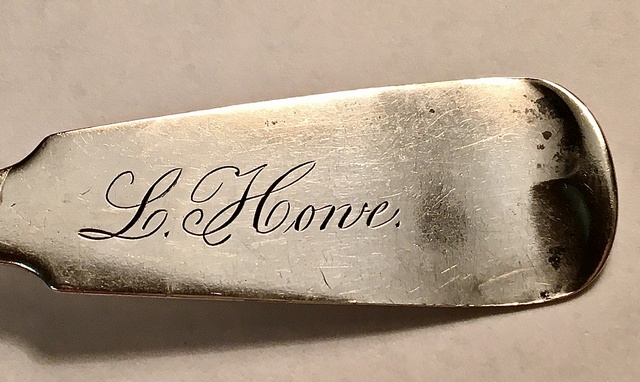 IP: Logged