Scott Martin
Forum Master

Posts: 11377
Registered: Apr 93

posted 12-29-2016 03:55 PM



---
GOOD HOUSEKEBPING
JUNE 1892

pg 260

CARE OF SILVER. ETC

Once every week your silver should be thoroughly polished.

First clean with Electro Silicon, or any perfectly smooth powder, mixed with a little alcohol and water. Rub with soft cloths or chamois, and use a soft brush where necessary. Sometimes it is impossible to get all the powder out of tracery and filigree work. In that case, hold under boiling water and dry quickly.

If you have a Vienna coffeepot, Bonares brass trays, or similar articles to clean, rub first with Electro Silicon and a mixture of one-half lemon juice and one-half water. Then polish with hard silver rouge.

To keep the polish of your tables in order, have a mixture of one-half turpentine and one-half olive oil. Wash the wood with clear water, or water in which a little borax has been dissolved. Never rub soap on polished wood. Rub a little of the oil and turpentine on with a flannel cloth. Polish with a clean flannel.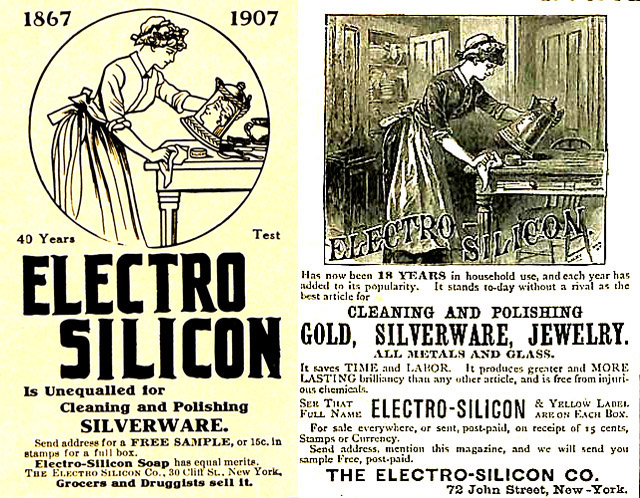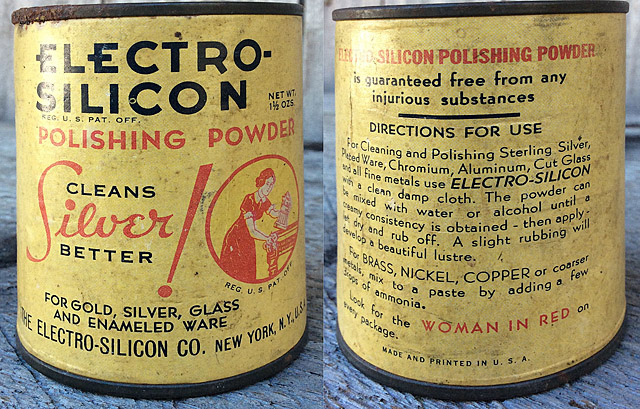 IP: Logged