Brent
Posts: 1502
Registered: May 99

posted 02-28-2007 03:08 PM



---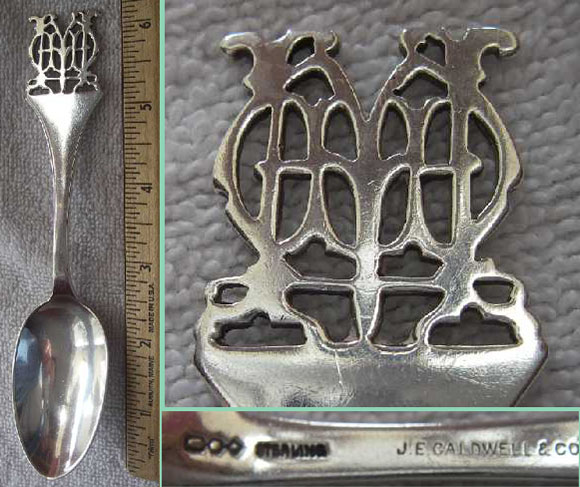 I recently acquired this spoon by Dominick & Haff for J.E. Caldwell. The handle is pierced and cut out in what I take to be a custom design. The oversize elongated bowl is something I associate with child's spoons (i.e. a child sized tablespoon, which ends up looking like a teaspoon with an over sized bowl). As such, I was wondering if the handle is a cypher for the original owner's initials? On the other hand, it also resembles the handles on Welsh wedding spoons, which could have been a design inspiration. My final thought it that is might be some sort of religious symbol, like the IHS you often find on ecclesiastical silver.
Anyone know for certain?
Regardless, a neat spoon!
Brent
IP: Logged