posted 06-27-2010 01:05 AM



---
[26-1996]

First off, Would like to to say HI to everyone as this is my first posting.

My name is Audrey Evans and I live in a suburb of Memphis. I have been trying to research some antique 10 Gorham spoons from 1885 called The Nations spoons that I inherited from my parents, whom passed away.

Each one has a different crest/motif at top of handle. Some referred to them as 5 o'clock spoons where others say teaspoons. I have researched and internet searched and can't find anything about these.

I love to research items through the internet and sometimes I come across blocks such as I have from these spoons. Only reference I can find is at in a 1885 Gorham catalog. The catalog reads "The coat of arms of the various nations form the basis of this design which is only made in a set of Five o'clock teaspoons and Oyster Forks".

Marked on back sterling, and old Gorham mark:lion facing to right, anchor and old G. Going to try and post several pictures and hopefully they will make it to the post.

Anyone out there knowledgeable on The Nations Gorham spoons from 1885.

Thanks..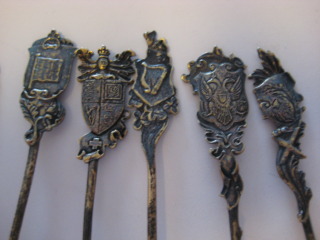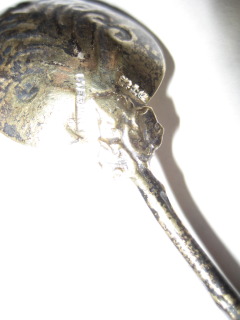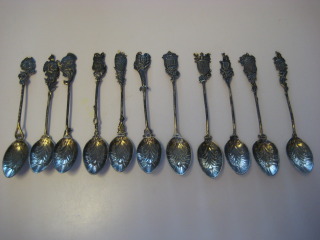 Any help on these would be greatly appreciated!!
Thanks,
Audrey
IP: Logged