posted 10-07-2014 07:19 AM



---
[26-2482]

Hi,

This is my first post and my hobby is buying (discovering) old inexpensive items that interest me then researching them. So I often find items where I'm looking for information as now because the items I find can have varied subjects such as silver.

I am asking if anyone knows what American rock Crystal maker that Currier & Roby may have been associated with? Or is anyone familiar with other Currier & Roby items that included rock crystal such as my inkwell?

The silver lid is mushroom shaped, plain. The rock crystal part is plain smooth crystal that fluoresces a light green when under a black light. Only the edges are chamferred, cut, with a sixteen point cut star burst on the bottom. The rock crystal looks without flaws or air bubbles. These qualities in the crystal leads me to believe this item is 1900 to 1925 and the crystal is American made.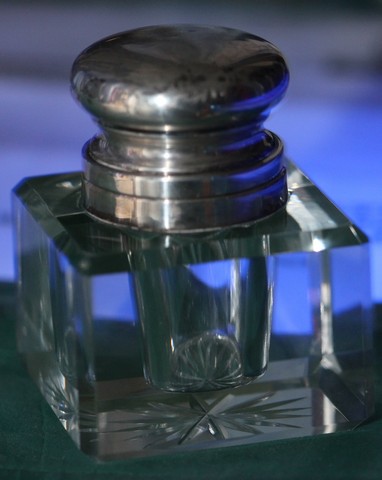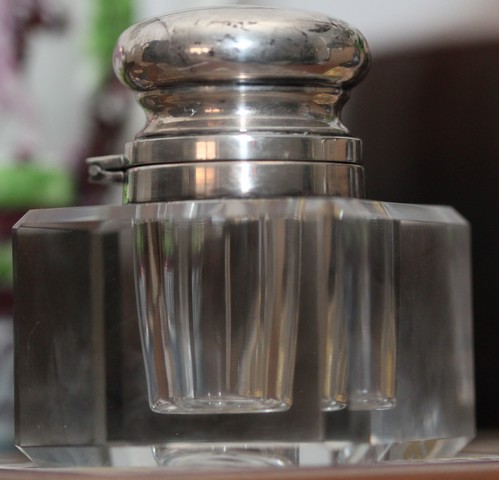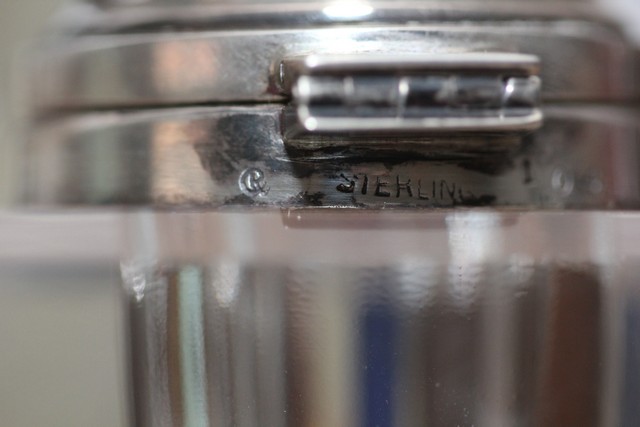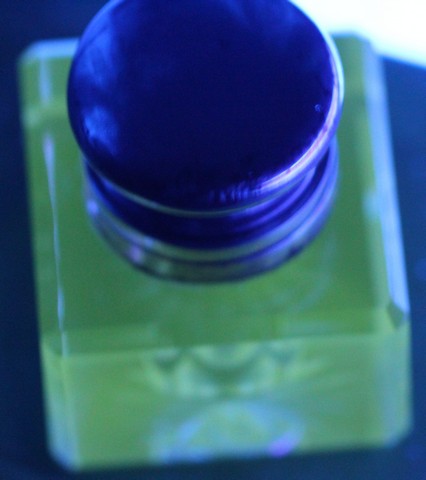 Any information will be appreciated.
Thank you for your time in considering my information request.
Regards,
Stoystown
[This message has been edited by Scott Martin (edited 05-09-2017).]
IP: Logged