wev
Moderator

Posts: 4095
Registered: Apr 99

posted 05-25-2019 09:18 PM



---
Another little something that came my way and I'm rather pleased to have it.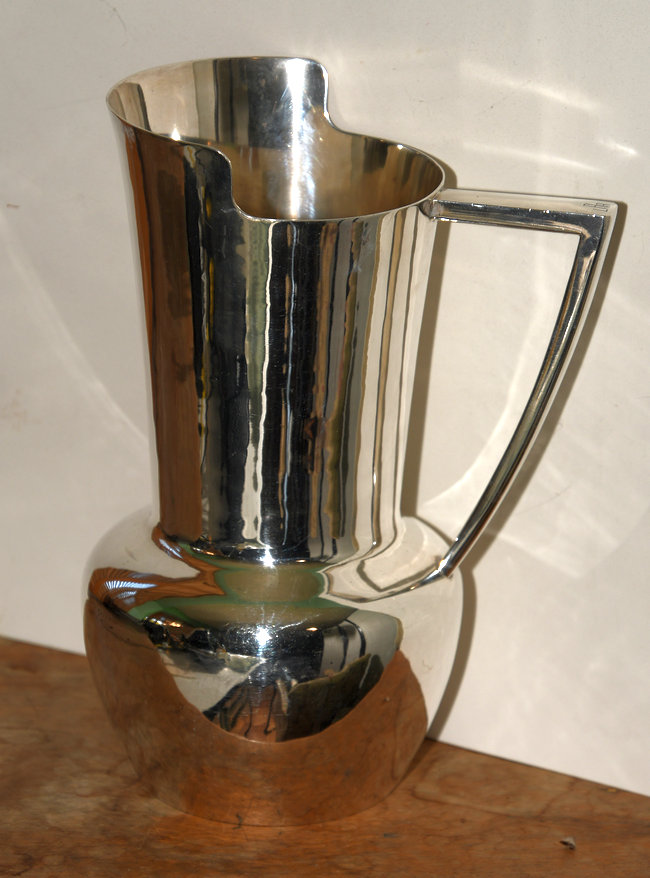 I measures 15" tall and 4" at the base. It weighs a hefty 36 troy ounces. I imagine, once filled with beer (I reject water out of hand), it would be a beast to pass about. It was made by Dirk Van Erp, the highly regarded Arts & Crafts coppersmith of San Francisco. His work in silver is not often seen, as he considered it a bothersome and pretentious metal, while copper kept more to the spirit of the movement. His opinion to the side, I think it a truly successful piece of work.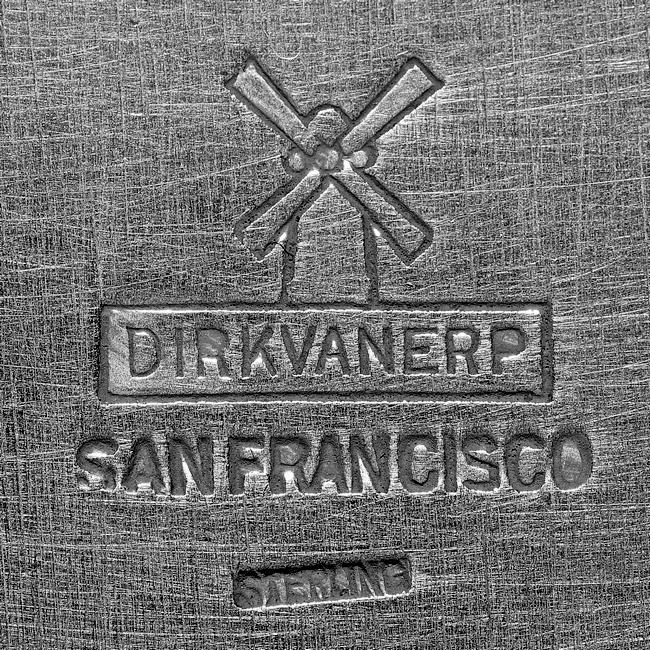 Now I just need to decide which 2 1/2 quarts of beer to buy. . .
[This message has been edited by wev (edited 05-25-2019).]
IP: Logged
wev
Moderator

Posts: 4095
Registered: Apr 99

posted 05-25-2019 09:35 PM



---
And for those who might question my choice of contents, it came with a beer bottle opener with the same monogram.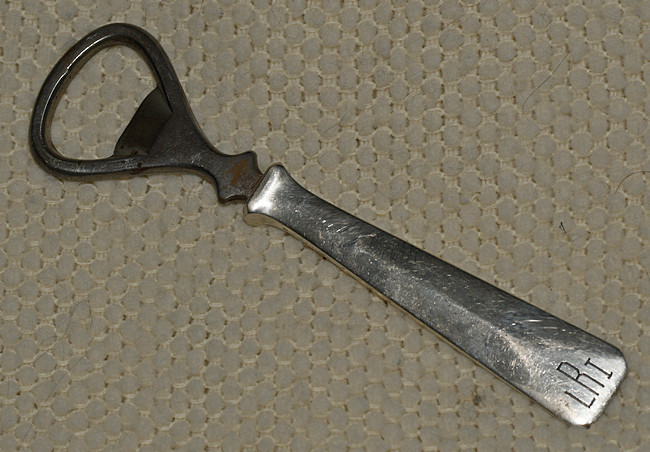 marked "Van Erp SF Sterling"
[This message has been edited by wev (edited 05-25-2019).]
IP: Logged