posted 12-21-2012 10:53 PM



---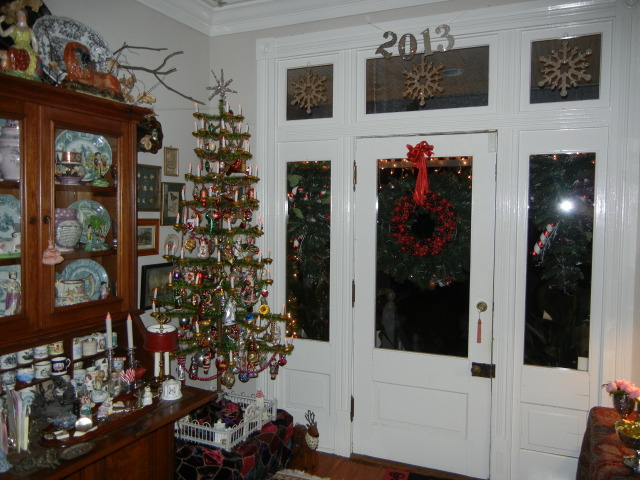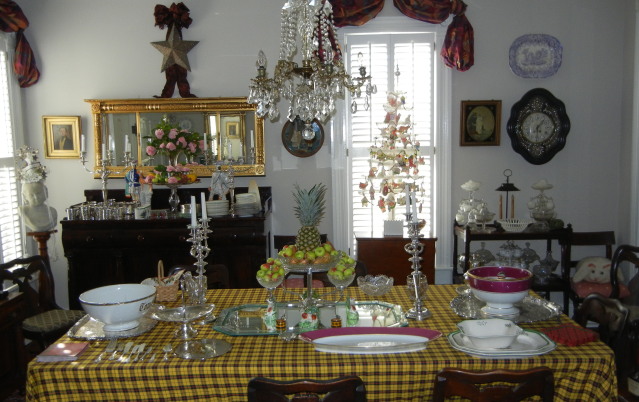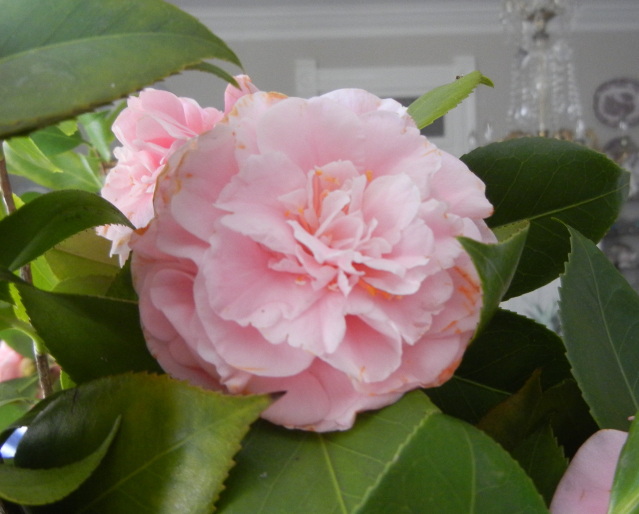 Our decorations for the holiday season are almost the same as last year. The camellias are still pretty - as we have not yet had a frost – and they were a welcome addition. These are the debutant variety, but all the varieties are doing well this year.
Both the star above the mirror in the dining room and the proclamation for the year 2013 above our front door have been used since 2000. The star and the numbers for the year are made of silvered glass shards that have gradually tarnished through the years. We initially brought them for the millennium celebration and decided then to buy enough extra numbers so we could continue to use them to bring in the New Year. It is interesting to see the numbers that have not yet been used and to see how shiny they are. As I recall the silvered shards came from Germany.
I will add one more photo of an old friend that I found up in the attic. He has been up there, nearly forgotten, tucked away for quite a few years and seemed glad to join the party this year.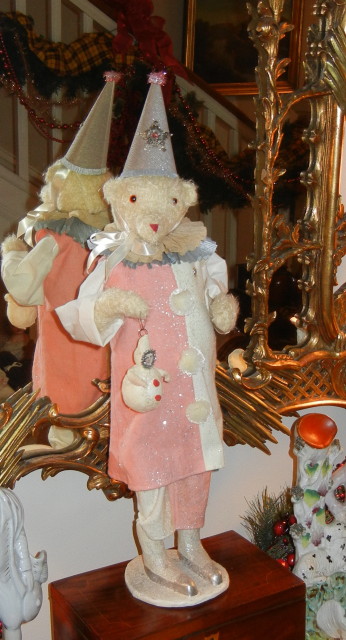 I would love to see your decorations.
I wish everyone a great holiday season and a happy and successful New Year. And a special thanks to Scott, June and all the moderators for giving so much to this forum.

IP: Logged