ahwt
Posts: 2173
Registered: Mar 2003

posted 01-01-2014 06:52 PM



---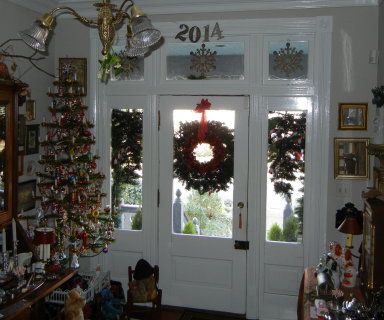 We wish a Happy New Year to everyone. It seems as though 2013 just got here and already it is 2014.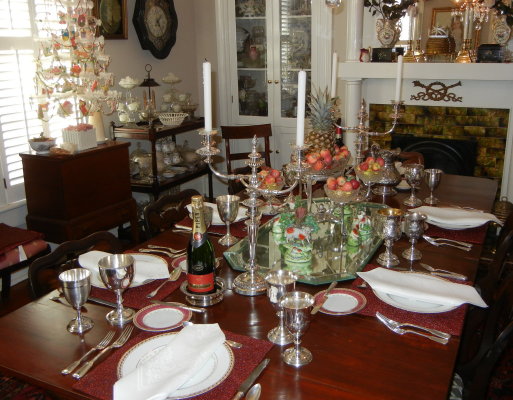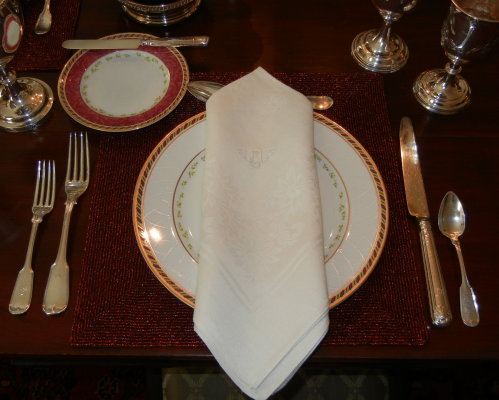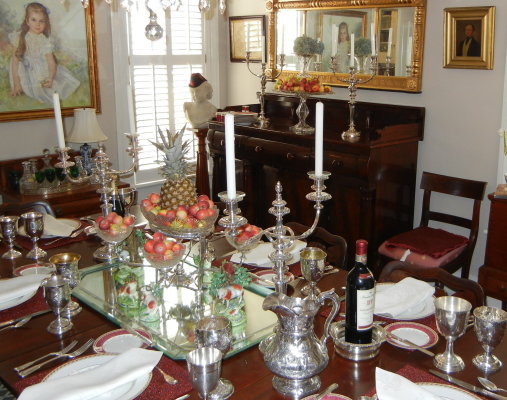 We are looking forward to a Twelfth Night party and brought some silver out. The flatware is all American except the knives are by Paul Storr with a date mark of 1810. The dinner forks are by Gale and Mosley, salad forks by Theodore Evans and Company with a date mark of 1855, the teaspoons are by S. Baker and Son from New Brunswick, NJ and the dessert spoons are by Wood and Hughes. The tea knives (we use them as butter knives) are by James Conning from Mobile, AL.
The water pitcher has the Bailey and Co. mark with the 136 Chestnut Street, Philadelphia address and the manufacturer's marks for Taylor and Lawrie. I packed this pitcher away several years ago and just found it when I unpacked some wool sweaters. Luckily it is a colder than normal winter so I unpacked some wool sweaters and there it was. Not sure why I thought the sweater box would be a good storage place, but anyway I am glad I found it. The goblets are all American coin, some marked and some unmarked. Finally, the candelabras are Old Sheffield Plate as is the epergne.

I wish we could all share a dinner together.
IP: Logged
ahwt
Posts: 2173
Registered: Mar 2003

posted 01-01-2014 09:32 PM



---
The china is Royal Albert Season of Color. Some of the plates have the red band and some do not. My wife collects china patterns and this is one she likes this time of year. I think we have had it for about 10 years and I do not know if it is still made.

The whole field of china has changed so much in recent times, but the aftermarket is still filled with china.


IP: Logged