Polly
Posts: 1843
Registered: Nov 2004

posted 06-13-2015 12:11 PM



---
And while we're on the topic of those spoons, quick question about the one you see in the sugar bowl.

Here's a photo of the strawberry spoon, the sugar spoon, and a pair of tongs that match that sugar spoon: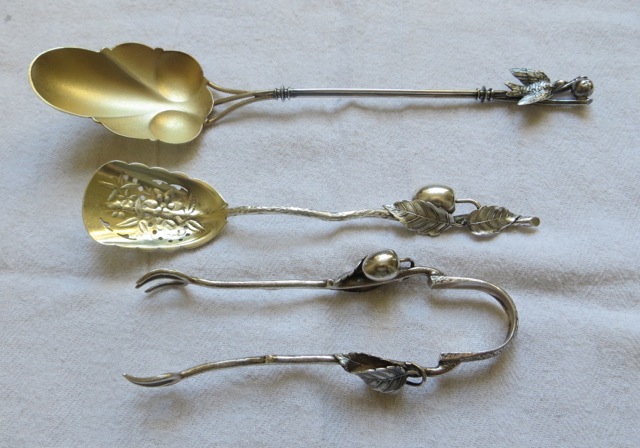 They're all by Gorham. I've always seen the pattern on the sugar spoon and tongs described as "olive." The tongs always seem to be described as "olive tongs," and the spoon is often described as an olive spoon. But I suspect those fruits are cherries, not olives. The leaves are serrated, like cherry leaves, not smooth like olive leaves. On the tongs the fruit has a notch, like cherries, though on the spoon it's smooth. The spoon works very well for sprinkling cinnamon sugar on pancakes.
What do you think? Olive spoon or sugar spoon? What are the fruits supposed to be?
IP: Logged
Scott Martin
Forum Master

Posts: 11202
Registered: Apr 93

posted 06-13-2015 12:39 PM



---
M-MM-M-M looks good.

Based on the leaf I'd say cherry.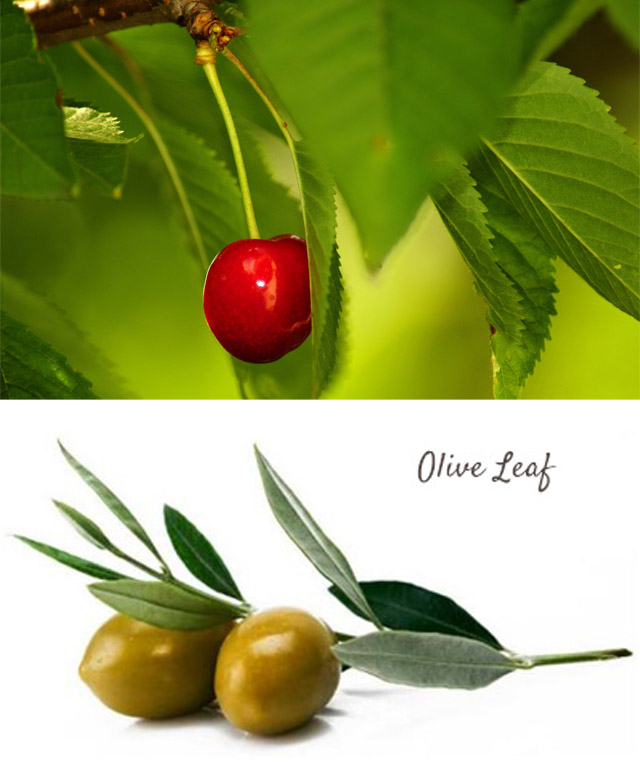 IP: Logged
Polly
Posts: 1843
Registered: Nov 2004

posted 06-22-2015 12:08 PM



---
Thanks, Scott & June!

Oven pancakes are yummy and easy to make--look for recipes for "David Eyre pancake" or "Dutch baby pancake."

Clearly next time I need to serve them with cherries.

IP: Logged