chase33
Posts: 360
Registered: Feb 2008

posted 03-24-2017 07:35 PM



---
Hi,

It has been awhile since I posted but I recently acquired these pieces and wanted to share. While not sterling pieces, they are sterling overlay. Both are made by Fostoria glass but the decoration is by another company (Rockwell I believe). The first is the 2387 vase, designed by George Sakier. It was made in ebony from 1930-1932: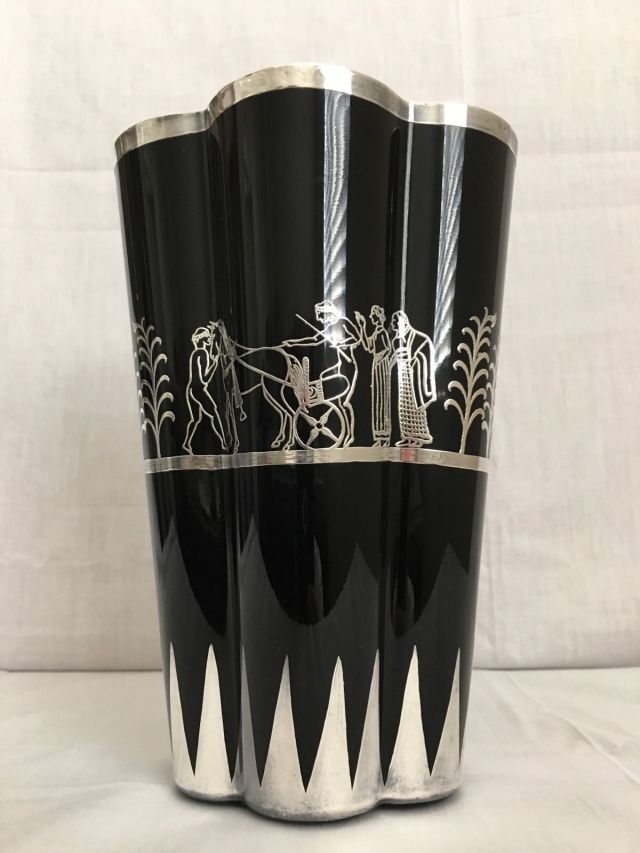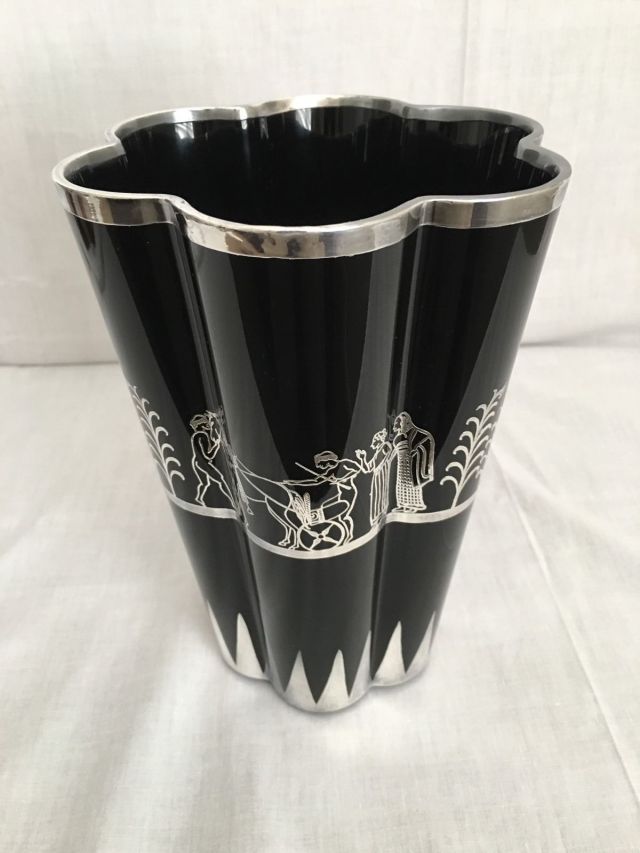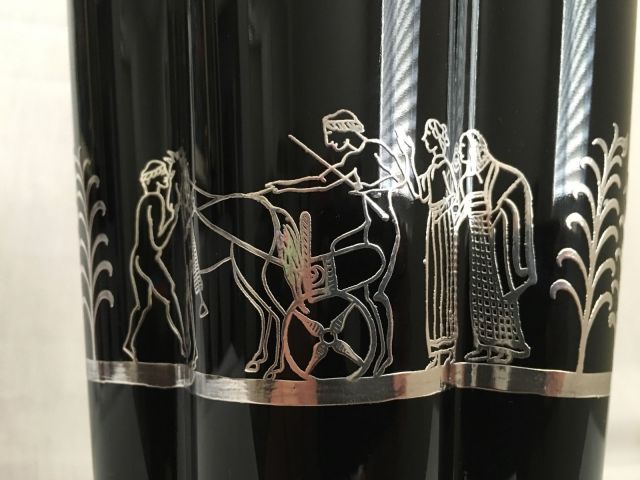 The second is the Fostoria 2373 window box, also in ebony made from 1928-1932.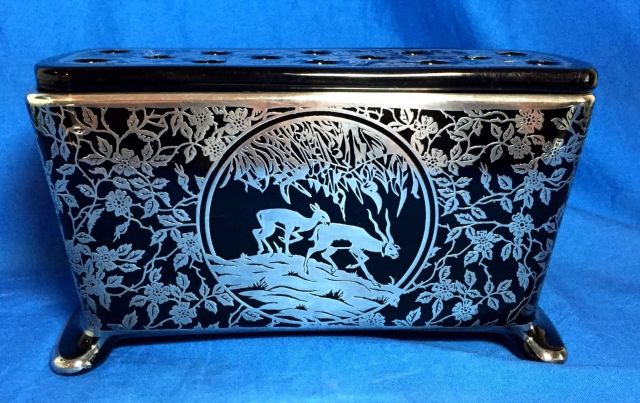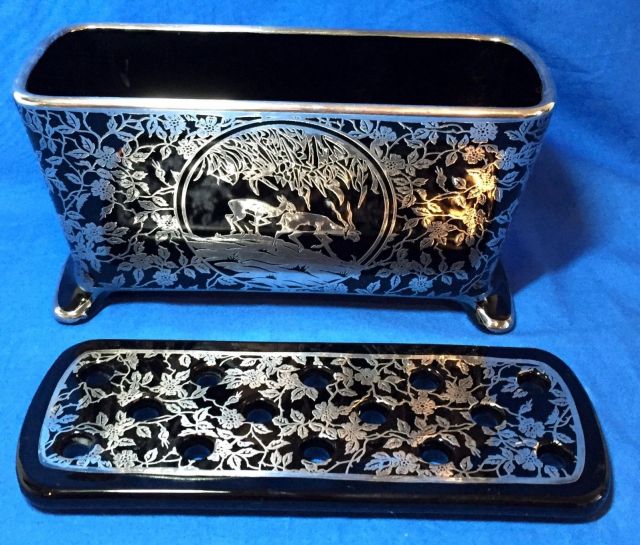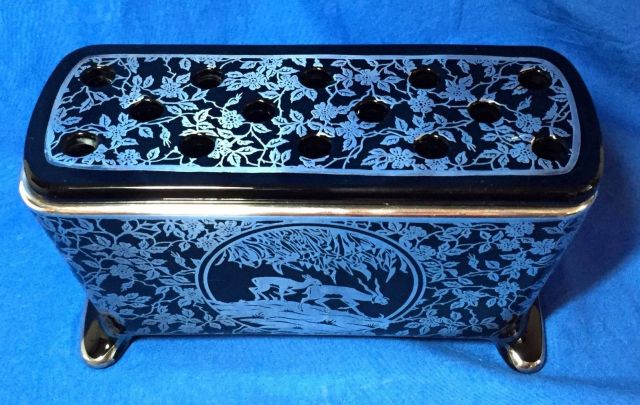 Cheers!
Chase
PS, if someone can edit the title, I would appreciate it!
PPS, if this should be in another forum, please feel free to move it.
[This message has been edited by chase33 (edited 03-24-2017).]
IP: Logged
seaduck
Posts: 335
Registered: Dec 2006

posted 03-27-2017 05:45 PM



---
Very cool indeed! I've never seen anything like these.......is there a name for this sort of work?

I think of Fostoria as a glassmaker.....by 'ebony' did you mean ebony-colored glass? Or is this a polished/laquered ebony wood?


IP: Logged
chase33
Posts: 360
Registered: Feb 2008

posted 03-27-2017 07:04 PM



---
Hi,

Thanks for the nice compliments!

Yes Fostoria was a glassmaker. It is another collection that I love and started collecting way before I did sterling items.
The Ebony is the color of the glass. Fostoria made a wide range of colored glassware including regal blue, empire green, ruby, burgundy (actually a deep purple)as well as more "delicately" colored glassware.

This is considered sterling overlay which leaves a much thicker layer of silver as opposed to silver deposit which is much thinner. If you run your fingers along the edges of the silver you can feel how thick it is.

IP: Logged