Ulysses Dietz
Moderator

Posts: 1265
Registered: May 99

posted 10-05-2009 03:51 PM



---
[17-0454]

I thought I'd post some images of the work of a great living silversmith, Ubaldo Vitali. In 1984 I commissioned him to do a 75th anniversary tea and coffee service for the Newark Museum.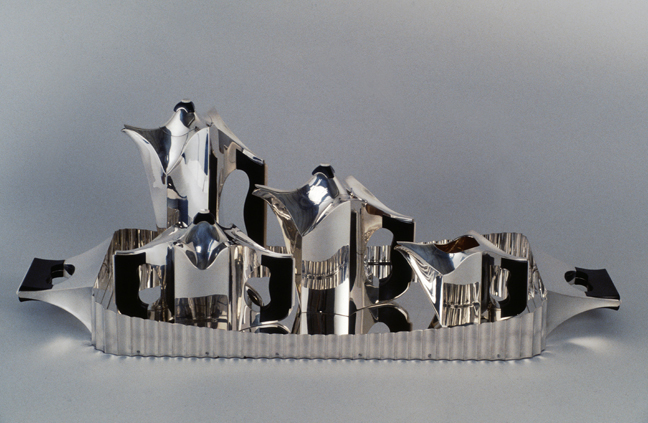 Aside from his unmatched skill as a silver conservator, he has spent a lot of his career designing and making things for high-end retailers. This Dixie Cup he made first in the 1970s for Bulgari.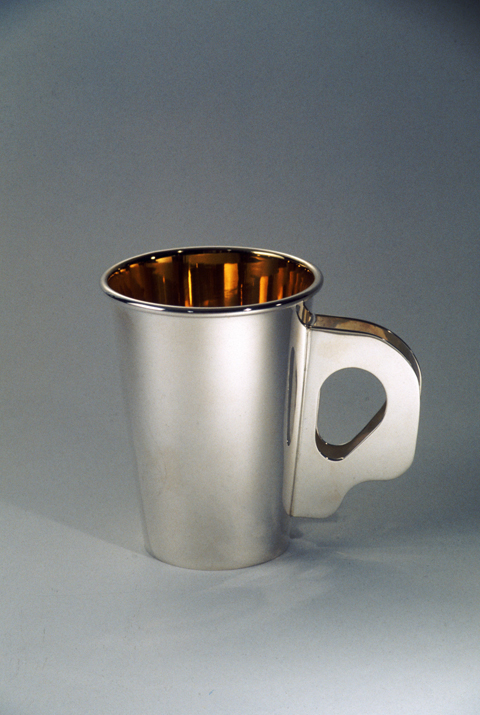 And in 1999, he designed this coffee pot, with glass accents, for Movado.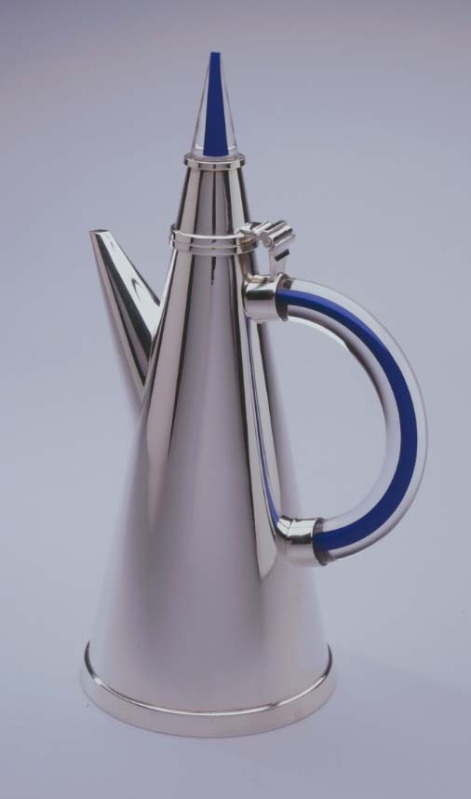 IP: Logged
Ulysses Dietz
Moderator

Posts: 1265
Registered: May 99

posted 10-05-2009 03:53 PM



---
Of course, the point was that he has been selected to be one of the four artists in the 2011 Renwick Invitational. He's also a wonderful person and a scholar on European silver.

IP: Logged
agleopar
Posts: 806
Registered: Jun 2004

posted 10-05-2009 08:34 PM



---
Ubaldo is unquestionably the best silversmith in America and has few peers in Europe! I am always thrilled to see his own work because in my opinion he has never been given the acclaim nor market that he deserves both as a designer and maker.

We (this forum and the world at large) take the making of silver so for granted, I think, because there is so much of it and generally it is well made if not good design so it looks easy. The reality of making is that unless you stand on the shoulders of your master and a workshop that has generations of knowledge and combine that with a higher sense of design then it is rare to find the width and breath that Ubaldo has. I can think of no aspect of the trade that he is not capable of doing soup to nuts in his own workshop. Starting with making his own sheet, raising, fabricating, forging, chasing, modeling, casting his designs and restoration of the most difficult and challenging objects are all his to make look easy.

He is forth generation Roman silversmith and had his grandfather and father teaching him as well as a full workshop of men doing all aspects of the trade. He is also university educated with multiple languages and is a scholarly academic. His researches on Rococo silversmithing among other efforts are an inspiration.

Obviously I am a huge fan and also count myself lucky to have been on the receiving end of his generosity and advice when I have a technical problem.

Thank you Ulysses for the images and letting us know about the 2011 Renwick Invitational, I can't wait to see it.


IP: Logged
adelapt
Posts: 418
Registered: May 2003

posted 10-06-2009 08:09 AM



---
And Ubaldo's articles on casting and fabrication (re Kingston/Thyssen tureens) and gilding (re "Antiquity Revisited") are object lessons in clarity, for which, much thanks.

IP: Logged