ahwt
Posts: 2124
Registered: Mar 2003

posted 05-01-2005 07:00 PM



---
My wife and I were in a gift/women's clothes shop recently and we came across some silver objects that were a delightful surprise. I had never seen a silver bubble wane before and they had two with wonderful inscriptions. "And then the bubbles flew all over the land hatching your dreams" is the message inscribed on the first wand.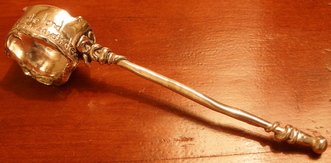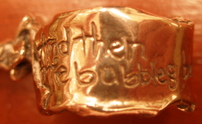 Another wand, by the same hand, states with anticipation and eagerness "Imagine my friend a place of dreams".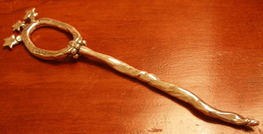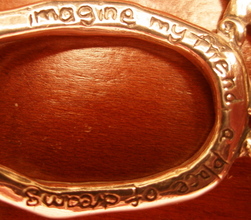 I do not know who made these unmarked silver wands, but he or she has captured the surprise and wonder I have always had when seeing the bubbles blowing in the air.
As this early English transferware tea pot shows, bubbles have tickled our senses for a long, long time and it is fun to collect objects that have such a long and happy history.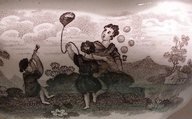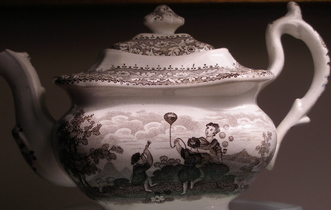 IP: Logged
jersey
Posts: 1203
Registered: Feb 2005

posted 05-01-2005 08:39 PM



---
Hi ahwt! The bubble makers I can help with it . They are made by a company called Craftsbury Kids. Check your search engine to find others they make. I like it. It is a lovely thing and brings better memories than "computer" games.....no offense, just back to ones own imagination. Jersey

IP: Logged
doc
Posts: 705
Registered: Jul 2003

posted 05-02-2005 01:50 PM



---
I have seen other silver bubble blowers that had a container and the wand was attached to the top-I believe Tiffany's used to offer one. The ones I have seen have been marketed as corporate gifts-I have always thought that they were perfect gifts for the person who had everything-except maybe fun in their lives!

IP: Logged