Paul Lemieux
Posts: 1758
Registered: Apr 2000

posted 02-28-2009 10:12 PM



---
From Feb. 23-25, Christie's held its auction of the collection of fashion legend Yves Saint Laurent, who died last June, and his partner.

52 lots from YSL's collection were antique silver, mostly Continental from the 16th-19th centuries.

There are many beautiful and interesting pieces. For example, a 19C Christofle flatware set that sold for $403,000 (1242 pieces!) and a c1640 St. George figure that sold for $465,000. As at other similar sales such as Andy Warhol's, the celebrity of YSL raised the prices but it is still neat to see the pieces.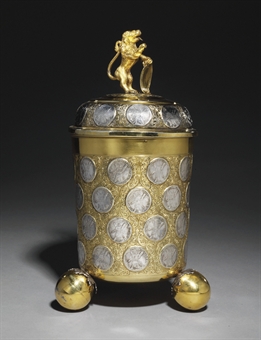 German covered beaker, 1711 ($120,000)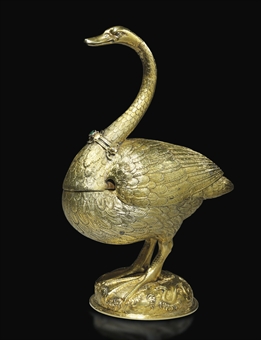 German swan-form cup, 1593 ($388,000)
To see all silver lots, go to christies.com, type in 1209 in the sale# search field, and at the bottom of the left menu bar, select "silver" under the filter by materials option.
IP: Logged
jersey
Posts: 1203
Registered: Feb 2005

posted 02-28-2009 10:18 PM



---
Hello Paul!

What beautiful pieces! Thank you for sharing. Do you have more?

Jersey

IP: Logged
Paul Lemieux
Posts: 1758
Registered: Apr 2000

posted 02-28-2009 10:27 PM



---
Jersey,
All 55 pieces of silver from the sale with descriptions & prices realized can be found on the sale's webpage (christies.com, sale 1209). I can't post a direct link to the search results.

Here are a few more interesting pieces.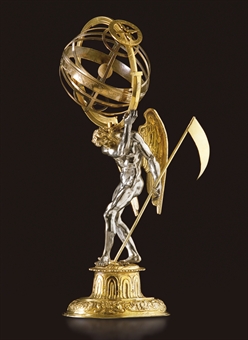 Silesian figure of Chronos, c1630 ($1,006,000)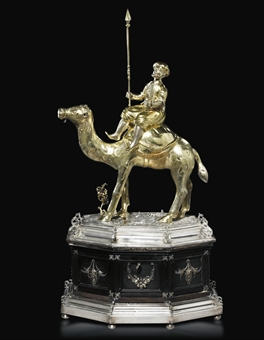 German figural dromedary cup, c1660 ($248,000)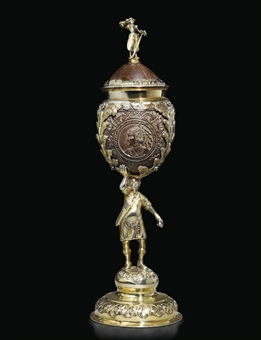 German silver-mounted coconut shell cup, c1680 ($140,000)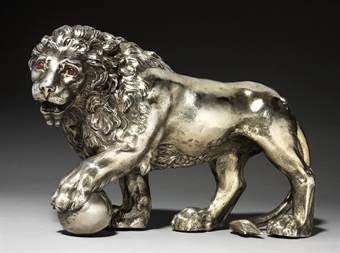 Unmarked lion figure with ruby eye, 13" length and 51oz. weight, 19C ($140,000)
IP: Logged