posted 07-16-2003 11:45 PM


---
I hesitate to call this tray antique because I have no information at all on it...other than what is "stamped" on the back.

The tray measures 11 1/2 by 14 1/2 inches......
Stamped on the back with
MF'd&Plated by
Reed&Barton

the numbers 4244 and 14 are stamped into the metal.

See photos for more information, pattern, and marking....

I would appreciate any and all information as to pattern, age [snip ...SM}. Or perhaps a source for researching this item. I have searched the internet for several days with zero results.

Thanks in advance for any and all info.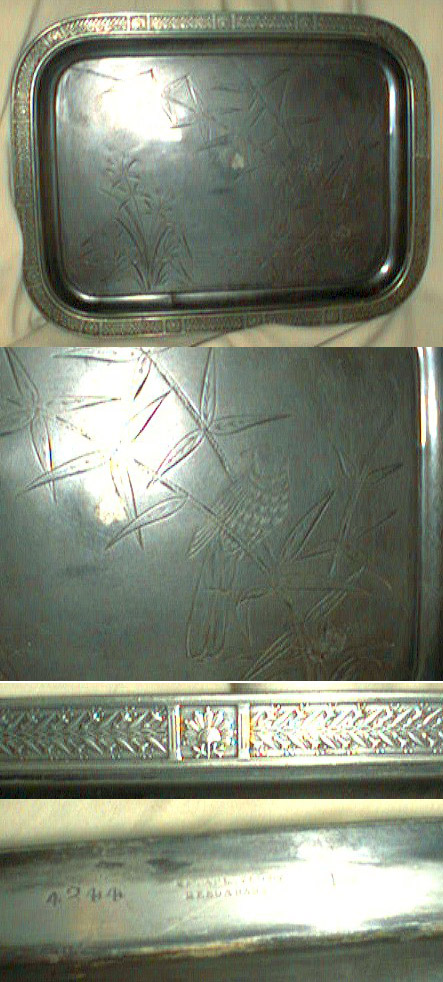 IP: Logged