allentownboy
Posts: 67
Registered: Feb 2009

posted 10-27-2011 06:08 PM



---
Hi everyone,

I wanted to share a new estate sale find (I LOVE estate sales) with everyone and in doing so, maybe get some guidance on the marks on these dinner plates.

This is a set of 19 and in total weigh in a 34.7 pounds (about 15.8 kilos) so you can imagine me struggling out of the house to my car hoping not to fall face first into the lawn with a stack of plates! They also measure 9 7/8 inches across (25.1 cm) and have a lovely simple gadrooned border with an engraving of a crown with four balls over it. I frankly don't put much store by these crests on plates as many people put them there for effect rather than meaning. I do know that at some point an owner placed their engraved initials in the center verso of each plate. Those look very late 19th/early 20th century in style to me.

Ive attached several pics so you can see, especially with one plate polished up. The marks have me confused however. Maybe someone here can shed some light on them. Each plate has only one mark, but the marks are different. A handful have the anchor, some others have the "O" or circle, and still others just have the "S" or what looks like a maple leaf mark. The anchor is a Birmingham mark, perhaps?

I'd love some feedback on possible age or thoughts on marks.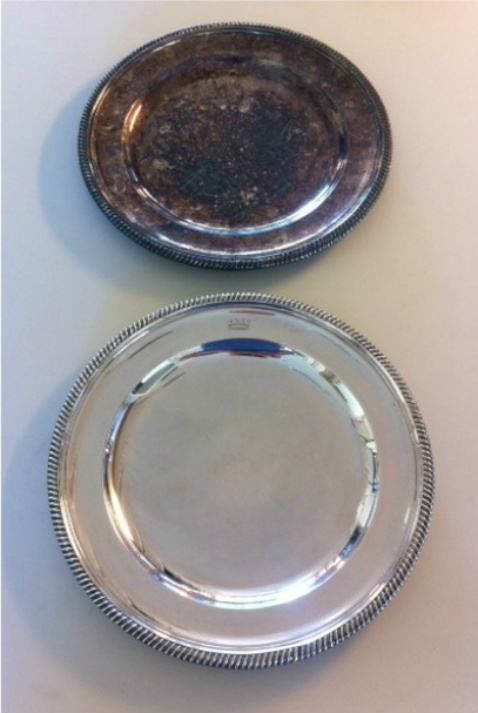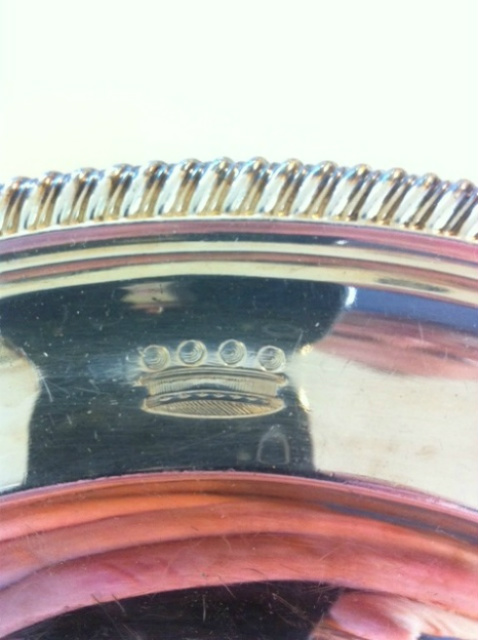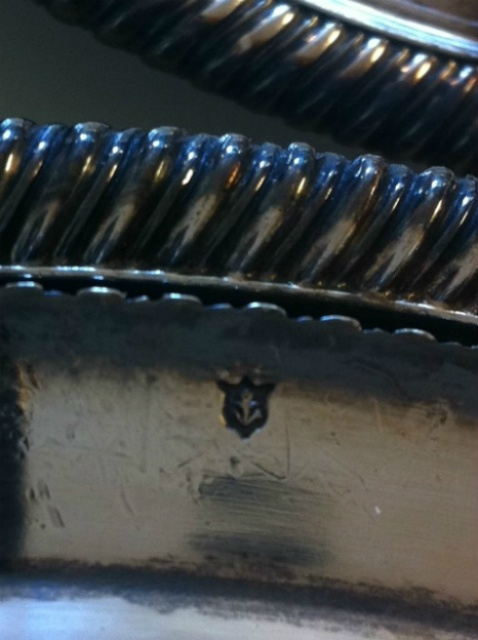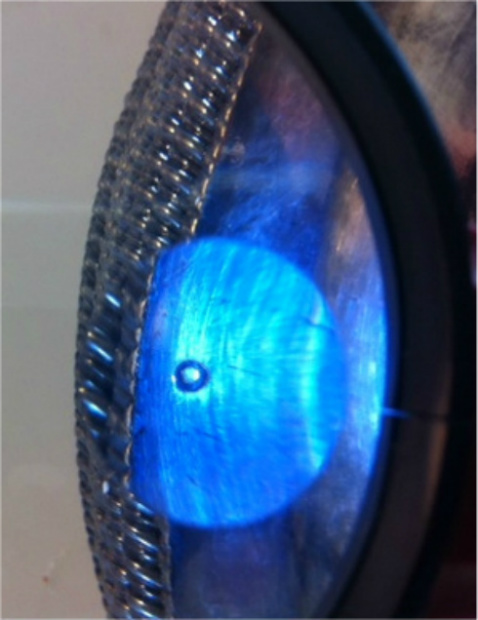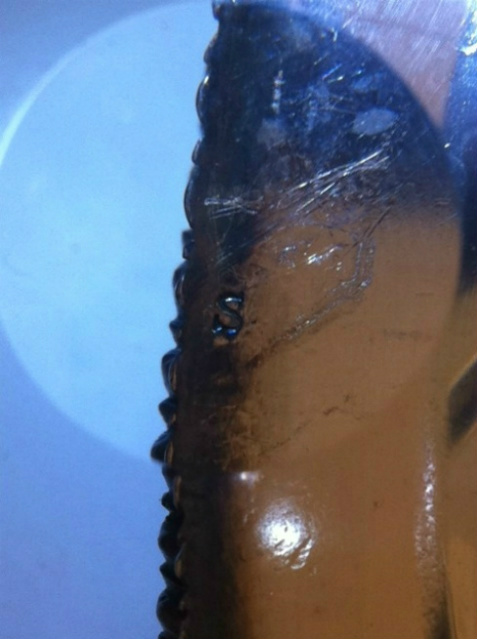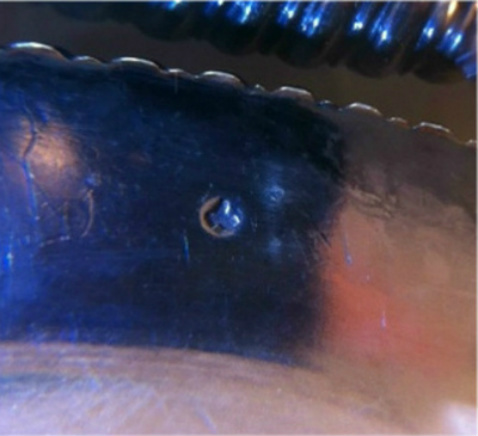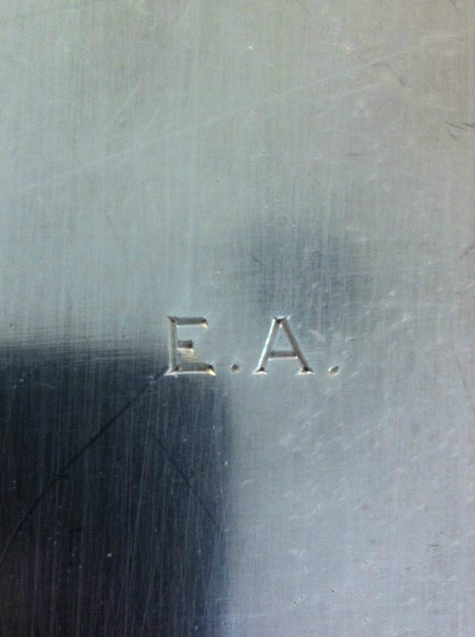 IP: Logged
allentownboy
Posts: 67
Registered: Feb 2009

posted 11-03-2011 12:40 PM



---
Thanks Kelley!

I thought they were a fun find too. I look forward to hearing if anyone has any clues as to the mystery marks.

In the meanwhile, my arm is falling off polishing these plates...the joys and curses of silver collecting!

IP: Logged