posted 12-22-2004 04:26 AM



---
[01-2036]

Hello All.

This is my very first post on Silver Salon. Could anyone please help on the following. After many years and a long story I have just got into my possession a set of four silver egg cups. These belonged to my Father and somewhere in the distant past I heard mention that they are American silver, but this may not be the case. Have not seen this set since 1969, I used to play with them when I was a child. I thought they would never be with me again and now they reside here in Hungary. Underneath the stand there is markings I can describe the following:

H & H. Followed by an eagle in an oval. The eagle is looking in the left direction, if this makes a difference.

Underneath is stamped the numbers 160.

Underneath that there is what seems a plume of feathers. Three plumes and very simular to that of the welsh plume on their rugby shirts.

For sentimental value alone the egg cups are priceless to me. Any information on the markings I would be extremely grateful and it would be another piece in the puzzle of my family. Thanks in advance for any help.

Best regards

Holden.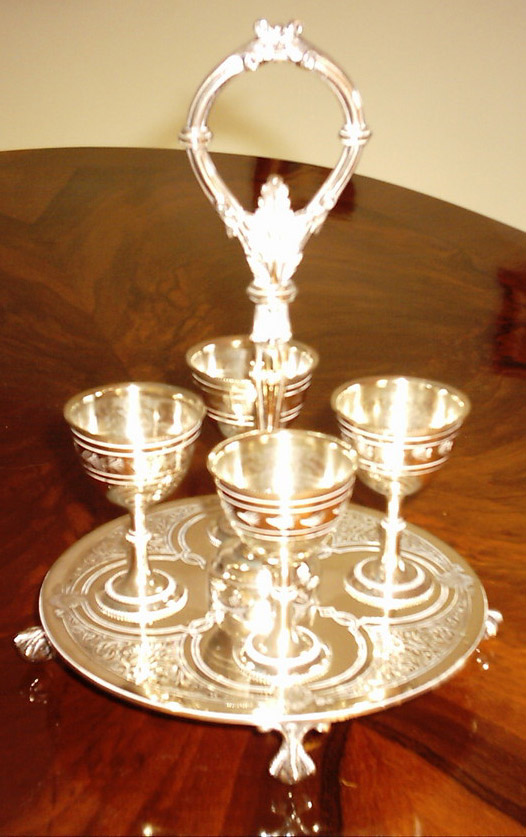 IP: Logged