nautilusjv
Posts: 253
Registered: Nov 2008

posted 10-21-2011 08:58 PM



---
[01-2973]

Hi everyone!

I thought it would be great to have a thread on figural silver in both sterling and plate. I would love to see what other people have in their collection.

Kelly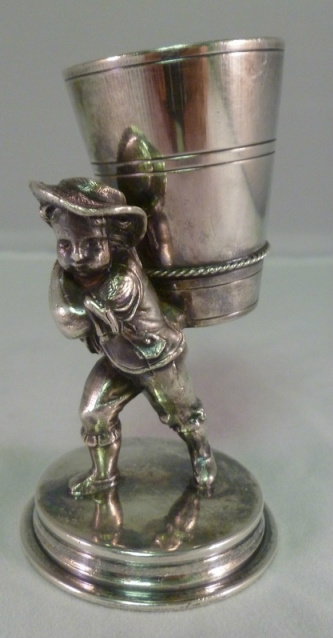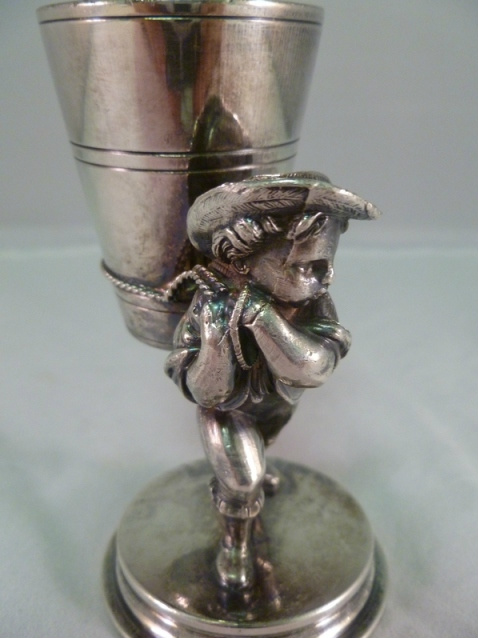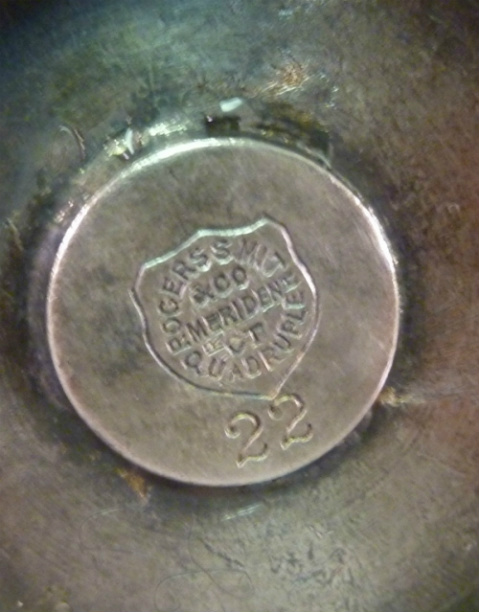 I just acquired by first piece of figural silver, a silverplate toothpick holder of a boy carrying a container, by Rogers Smith & Co. Rogers Smith & Co. has a varied history. It was first organized in 1857 by William Rogers, Sr. and George W Smith. They merged with in 1861 with Rogers Bros. Mfg. Co. In 1862, their flatware division was sold to Meriden Brittania. The holloware division was bought in 1862 and moved to New Haven. In 1863, Meriden Brittania bought the holloware division in New Haven,CT. In 1865 the plating shop of the company was moved to Meriden, CT and in 1866 merged with the plating shop of Meriden Brittania. In 1877 the owners of Meriden Brittania brought the entire business to Meriden, CT.
The mark on the toothpick holder is labelled the old mark in Rainwater, but with the Meriden location is it dated after 1877 or after 1866. Could it have been made in New Haven and plated in Meriden?
Thanks to Dorothy Rainwater's Encyclopedia of American Silver Manufacturers for detailing this history of Rogers Smith & Co.
IP: Logged