Enigma
Posts: 1
Registered: Jan 2019

posted 01-21-2019 06:29 PM



---
I've had this little silver box for many years, and I have finally(!) become curious as to its age and provenance.

I found the following about the hallmarks:

- on the far left, the number 5
(journeyman's tally mark?)
- next to it, an oblong maker's mark
(rubbed out with wear, illegible)
- next to that, the lion passant (British
sterling, I gather)
- finally, on the far right, an uppercase
Z in a square with obliquely cut
corners, and no assay town to the right
of that (the only corresponding year I
can find is 1725, Chester)
- no duty mark (prior to 1784?)
- no assay town (London?)

Photos: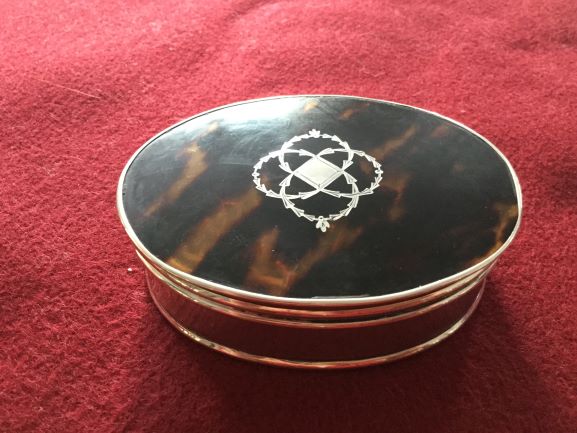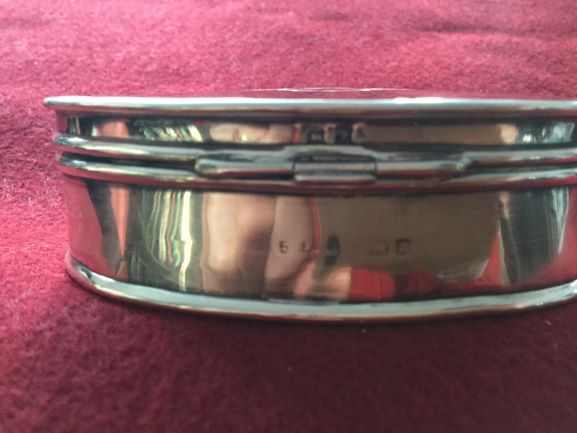 Any comments or information would be very welcome!
[This message has been edited by Enigma (edited 01-22-2019).]
[This message has been edited by Enigma (edited 01-27-2019).]
[This message has been edited by Enigma (edited 02-01-2019).]
IP: Logged
ahwt
Posts: 2173
Registered: Mar 2003

posted 01-21-2019 09:08 PM



---
Not so puzzling. Copy the BBCode at the photo gallery and paste it in your post or in a reply post.

[This message has been edited by ahwt (edited 01-21-2019).]

IP: Logged
Scott Martin
Forum Master

Posts: 11377
Registered: Apr 93

posted 01-22-2019 11:53 AM



---
Welcome.

Please read the link in the green box at the start of page To successfully join in, you must know the following !!.

Please thoroughly read the how to post images info .... you need to copy the line BBCode (normal): below your gallery image and paste it into your post.

IP: Logged
Scott Martin
Forum Master

Posts: 11377
Registered: Apr 93

posted 02-03-2019 10:44 AM



---
Good job adding the photos. A close up of the marks would be helpful,

As per the link in the green box at the start of page To successfully join in, you must know the following !!.

Please tells a about yourself and is your interest in silver limited to only this box or..... ?

IP: Logged