posted 07-28-2020 02:27 PM



---
Hello again everyone.

Today, what I would like to ask about are a set of six items I believe are some sort of small cup. I picked these up about 2 years ago and have put them out of my mind until recently.

They are quite small. Each weighs somewhere between 43-45 grams and stand 7.5cm tall. Something similar in size and volume as a shot glass. A demitasse spoon fits nicely inside. As you can see from the photo they are in an octagon shape. I suspect that they are not meant to be drunk from as the shape makes it a little uncomfortable. At first I thought maybe they were meant to be used in some other way, like stuffing a napkin inside but that seems also unlikely. Next I thought maybe they were meant to contain salt, sugar, or something else. but then why have six of them? They are marked ST. SILVER with an encircled B. My initial 'research' led me to believe they were perhaps Australian due to the fact that STG SILVER seems to be used often there but I could be wrong on that.

So my first question is, what are they?
Next would be, where / when were they made - any clues based on the design?

Also, the pattern is slightly uneven and the design is very simple. Does this generally imply anything about the quality / skill of the maker? Or whether or not it was mass produced? Likewise, the six of them vary in weight from 43-45 grams. Would a higher quality set of silver items have less of a variation in weight, or does this point to a more amateurish maker... or is this totally within normal expectations?

Thanks

*The black star in the photo indicates the location of the ST.SILVER and B Makers(?) mark. It's in the same spot on each cup.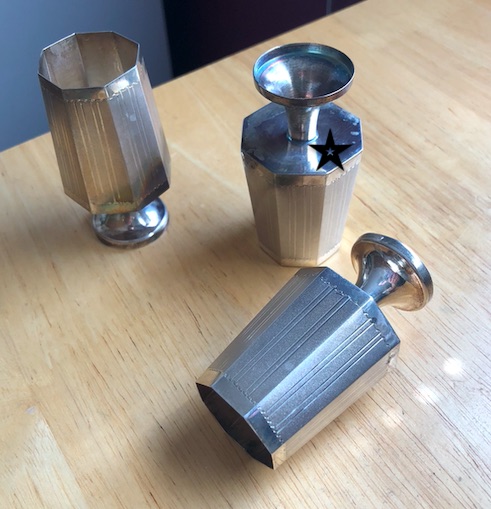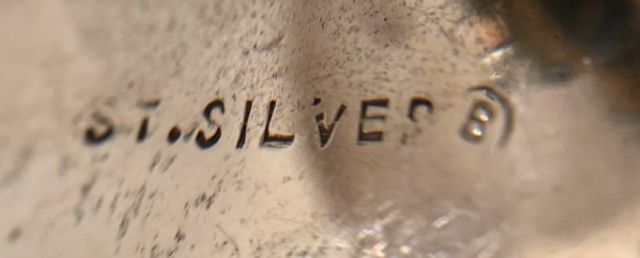 IP: Logged