posted 08-09-2020 04:54 PM



---
Hello.

I've intended to join the Forums for a while. I am an avid silver collector and live in Virginia. I am particularly interested in covered butter dishes although a variety of other pieces appeal to me. I mostly collect American hollowware, second half of the 1800s but I also like and collect French hollowware and U.S. and French flatware and any other items that catch my interest.

To organize my collection I have been cataloguing using a software program. That process has challenged me to research the makers, retailers, and provenance in some cases and to photograph the pieces. That research has often led me to the Silver Forums.

I usually find answers to my questions and more besides. I noticed an update on a post N. W. S. W. Manufacturing Co? and thought I'd share a butter dish I purchased fairly recently at an auction in VA.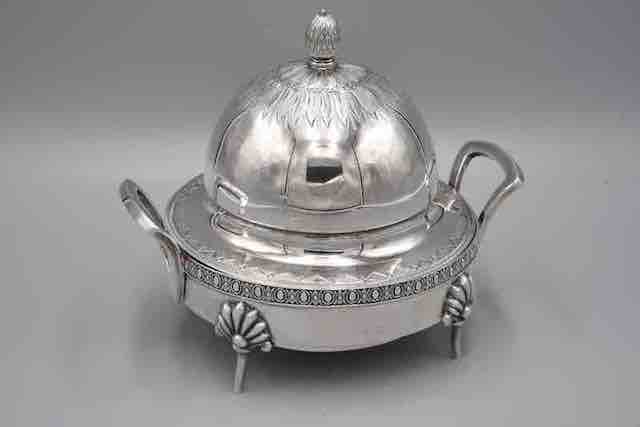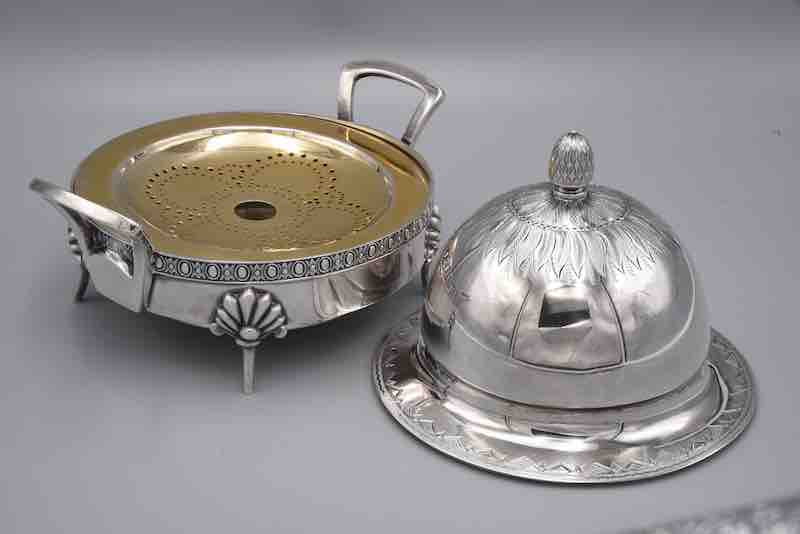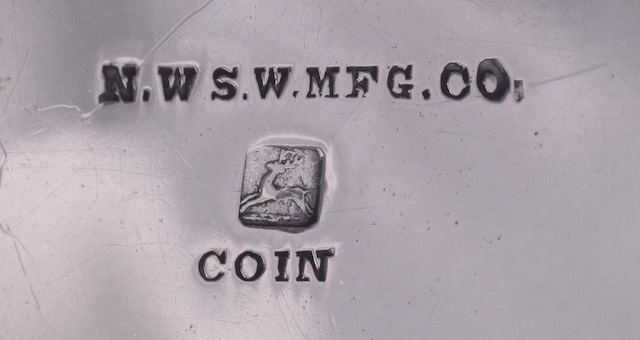 It is marked like the flatware examples and "coin." It also has a mark of a leaping deer that I have not been able to identify and is possibly the maker with N.W.S.W Mfg. Co retailing the piece. If anyone recognizes the mark I'd appreciate the information.
I struggle with technology so I will apologize in advance for errors in this posting process.
[This message has been edited by Silverpath (edited 08-10-2020).]
[This message has been edited by Scott Martin (edited 08-10-2020).]
IP: Logged