ETaillon
Posts: 4
Registered: Feb 2022

posted 02-18-2022 03:40 PM



---
Recently I found some drawings by Reed & Barton at an auction, which I bought and then emailed the seller asking if he had more - turns out he had thousands of papers - drawings, tracings, and blueprints. I bought them all, about 3500 pieces.

They appear to have been sorted by someone at the company and are in rough condition. I hazard to guess the bulk of the better drawings are at the Harvard library where the rest of R&B's archives were donated. Some were also sold in 2015 when the Progress Vase was sold at the company's closing. What I have was found by a junker hired to clean out the factory before its demolition - I hazard to guess the company would have preferred these destroyed but I'm very happy to have saved them.

The papers I have were from the silver hollowware department specifically, I haven't found drawings for flatware or silver plate. Most of the pieces depicted are pretty inconsequential, and 95% of the papers are tracings and blueprints which is why I think (and very much hope) the drawings are in the library. Regardless, there are several great finds in the stacks I have and I'm happy knowing they aren't in a landfill even though I most certainly over paid for them!

Here are a few of the better drawings and the correlating silver pieces I've been able to track down thus far. This has all happened in the past few weeks so apologies the silver isn't cleaned properly. I also bought a lovely lily pad bonbon dish at the SMP shop that I have the drawing for but I must not have separated that drawing out from the rest so I'll post an update when I come across it!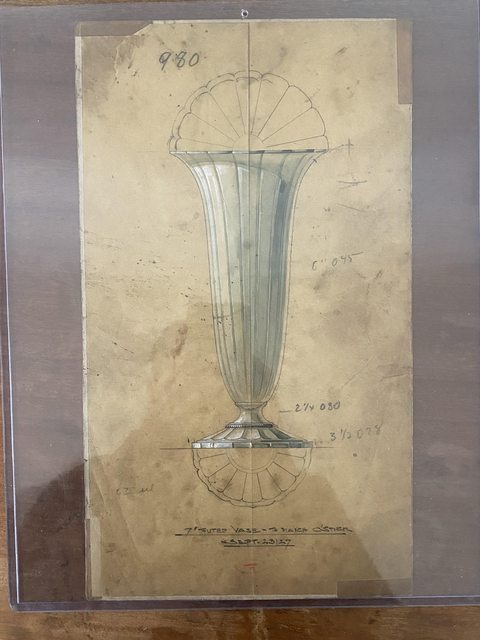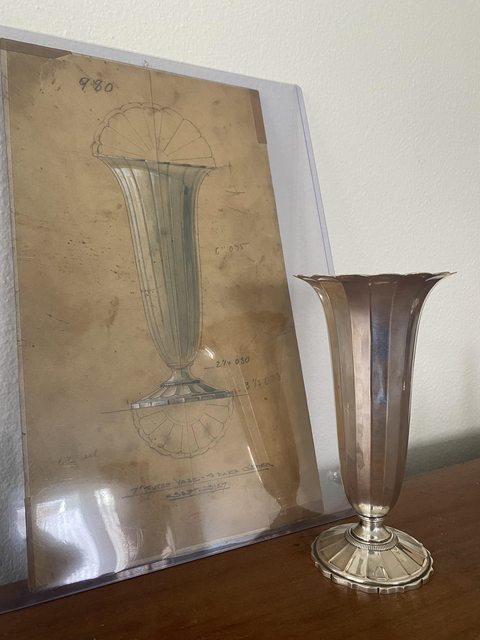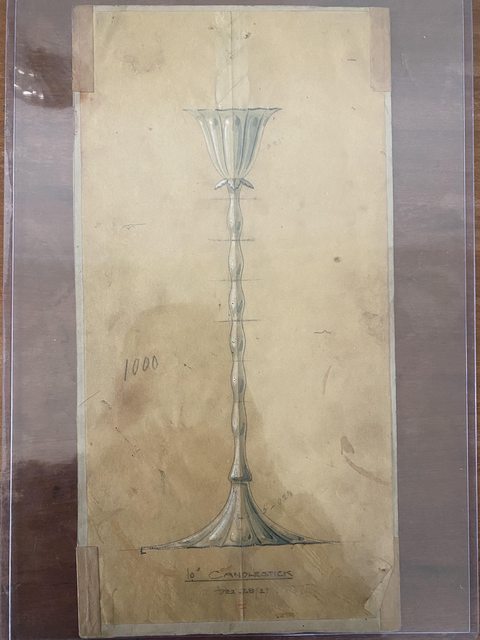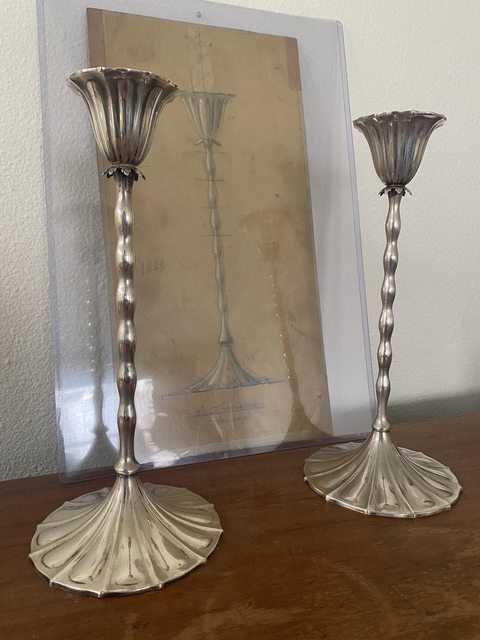 [This message has been edited by Scott Martin (edited 02-18-2022).]
IP: Logged