Lycoris
Posts: 30
Registered: Apr 2022

posted 04-16-2022 12:09 PM



---
So I have a ton of questions that I haven't seen covered, and I hope they will at least spark interesting discussions if they are unanswerable.

The first one is, I have come across 3 different sterling items for which no original pattern name seems to be available (
I'll post them with pics separately). I have also seen several patterns for which the original name seems to have just been a number (e.g., D&H #10).

What gives?

Were the "unnamed" patterns just lost to history, or were they never named? It seems that not having a name would make ordering and inventory-keeping rather difficult...

Why would a designer just use a number for a name?

Lycoris >^..^<

IP: Logged
Lycoris
Posts: 30
Registered: Apr 2022

posted 04-22-2022 12:31 PM



---
quote:

---

Originally posted by Kimo:
Unnamed patterns are not rare. Most often I notice them when a manufacturer makes a partial set of silverware or just a few items without making a complete array of pieces.

---
Interesting.
I've seen the Paye & Baker pattern in quite a few other items - a spoon (seemed to be a place setting kind of spoon), and an olive spoon.
Paye & Baker Mfg Co "PBM15"? 1901-1956, Serving Spoon-Salts, 2 1/4"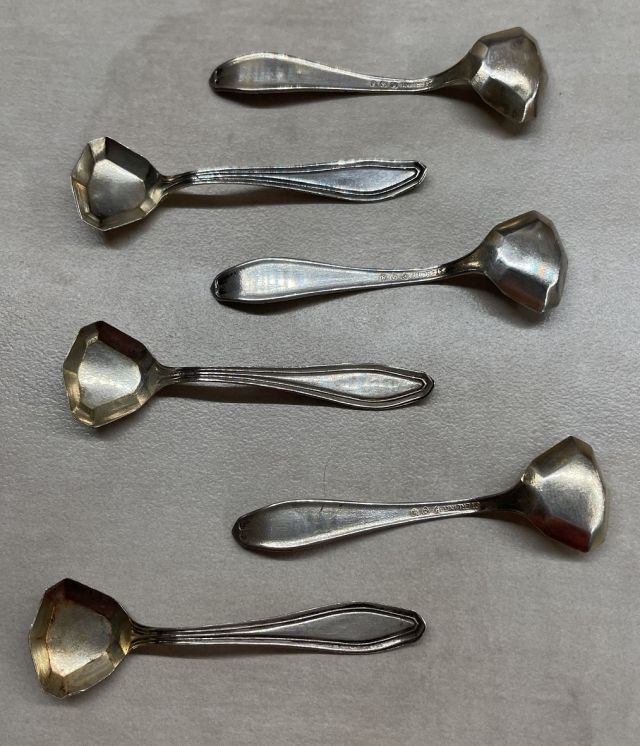 The R. Blackinton fork appears to be an individual cold meat or pastry fork, as it's only 7.5 inches long, which seems short for a serving piece.
R. Blackinton & Co. "BLS7"? 1915-1967, Fork-Cold Meat, 7 1/2"


You are probably right about the Baker-Manchester sifter, as I've only seen serving pieces in that pattern.
Baker-Manchester Co. "BMS25?" 1914-1930, Serving Spoon-Sugar Sifter, 5"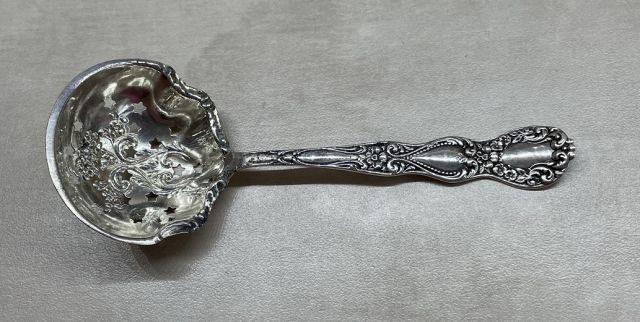 ------------------
Lycoris >^..^<
[This message has been edited by Lycoris (edited 04-22-2022).]
IP: Logged