posted 04-16-2022 03:44 PM



---
Original topic: Does silver corrode?
quote:

---

Originally posted by Scott Martin:
I am aware that Hydrogen Peroxide (the exact same stuff you can buy at the pharmacy) does react to silver. I won't pretend to know how / why, but it does have an effect on the appearance....

My understanding is this reaction does produce hydrogen gas, so please make sure any silver candlesticks are extinguished first ...unless you wish to recreate a miniature version of the Hindenburg Disaster in your own home.

---
Hydrogen Peroxide (H2O2) is an oxidizer (corrosive) because water (H2O) is extremely stable, but the addition of that second oxygen atom in peroxide is very UNSTABLE.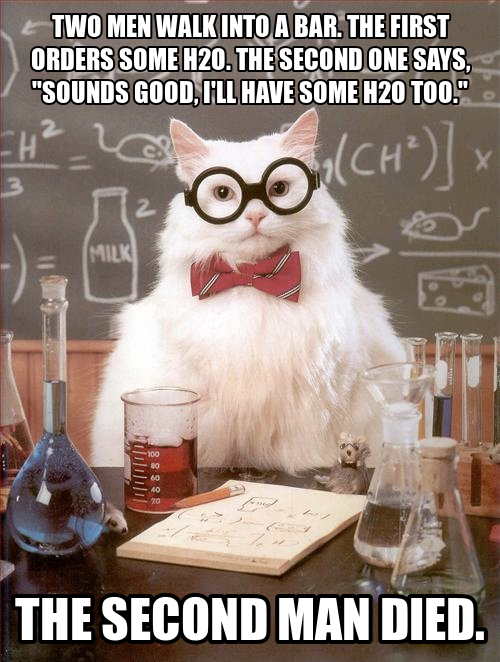 So that extra oxygen atom is easily "broken" off to become an oxygen ion (O-), creating water (H2O) and eventually oxygen gas (O2) if just left out, or creating water and other oxygen compounds when exposed to other ions.
So no worries about Hindenberg events. :-)
Chlorine bleach is an excellent and fast oxidizer of silver; I've used it to "antique" jewelry findings in just a few minutes. It leaves a nice dark black color, and after you polish up the high points, gives a realistic patina-look.
quote:

---

Originally posted by asheland:
To my understanding, only salt actually corrodes silver.

---
I have an unidentified sterling sugar sifter spoon in my glass cannister of kosher salt (sealed like the old-style Mason jars with a rubber gasket). It is the least-tarnished piece of silver I own!
I suspect that *wet* salt corrodes silver because salt (NaCl) is an ionically bonded compound, and as a result, when dissolved in water, it becomes two different ions... sodium (Na+) and chlorine (Cl-) which are then free to react with other substances, like silver (Ag+).
*Dry* salt seems to have no impact at all. :-)
------------------
Lycoris >^..^<
[This message has been edited by Lycoris (edited 04-17-2022).]
IP: Logged