ahwt
Posts: 2173
Registered: Mar 2003

posted 05-17-2012 10:02 PM



---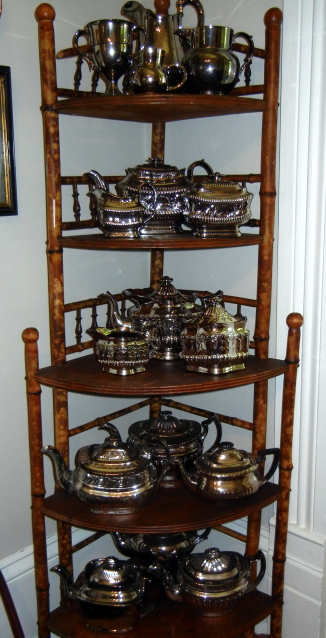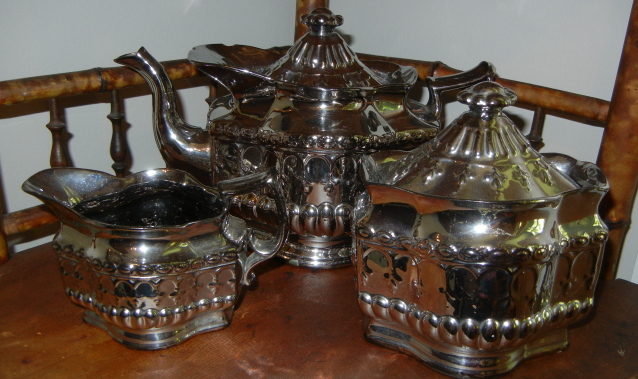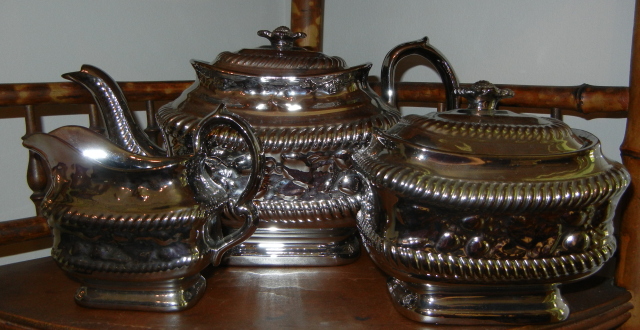 Above are some examples of silver lusterware. Silver, together with pink and copper lusterware started being manufactured in England in the late 1700s and early 1800s. The silver lusterware particularly addressed the desire of the middle class to own objects that looked like silver but did not cost as much. They must have been very popular as many examples still exist today. You can see in the teapots many of the design elements that were in their silver counterparts.
My wife loves china of any type and I found these in a corner of our attic last week. I have a habit of putting things away and then forgetting where I put them. In any event she was pleased to see them again and I put some old Paris away so she could display them. Hopefully I can remember where I put the Old Paris.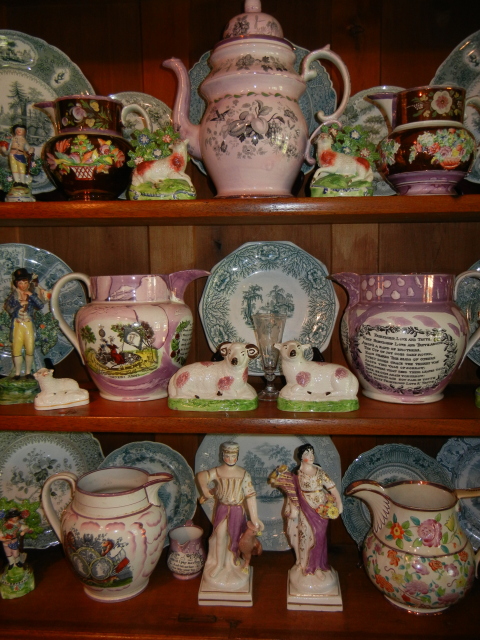 The pink and copper lusterware objects shown above are examples the skill of the English potters. The pink color was very popular on large pitchers and for the most part these are all inscribed with the most curious of sayings often relating to sailors leaving their home in search of their fortune or some important event in the lives of the English.

IP: Logged
ahwt
Posts: 2173
Registered: Mar 2003

posted 05-18-2012 11:02 PM



---
Glad you liked it Polly.

I think all the teapots date from the 1820s to 30s. By the 1840s silver lustre was on its way out as silver plating became the method used to give the impression of being solid silver.

Silver lustre is actually made with platinum. Silver was initially tried, but it tarnished and even the initially coating was somewhat dull. Below is one recipe for "silver lustre":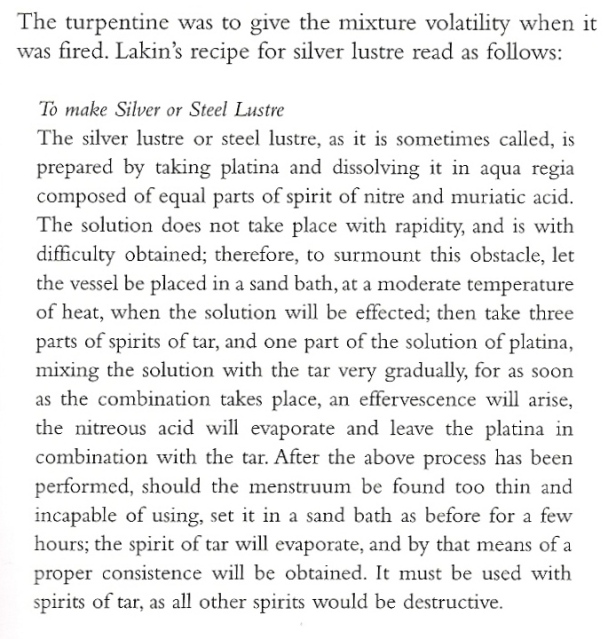 The recipe for bronze lustre is below. Note the use of horse shoe nails in the mixture.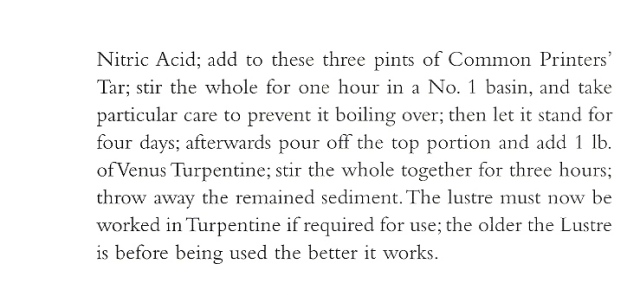 The above all came from the book by Michael Gibson entitled: "19th Century Lustreware". This is the best book I have seen on the subject.
IP: Logged
ahwt
Posts: 2173
Registered: Mar 2003

posted 05-20-2012 08:39 PM



---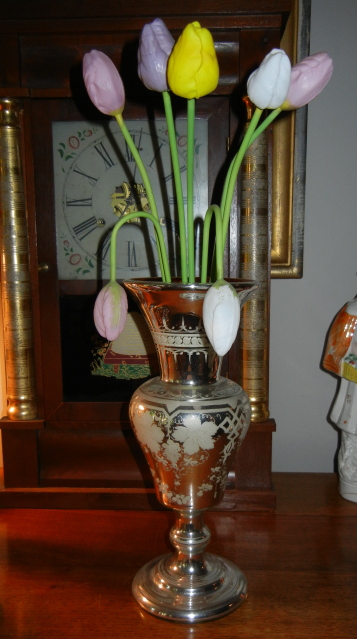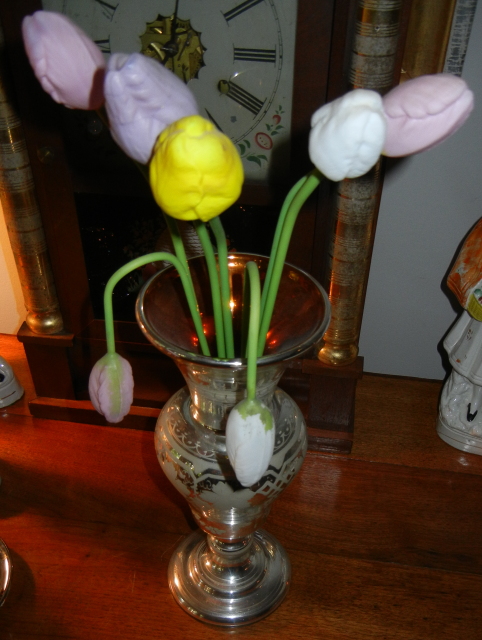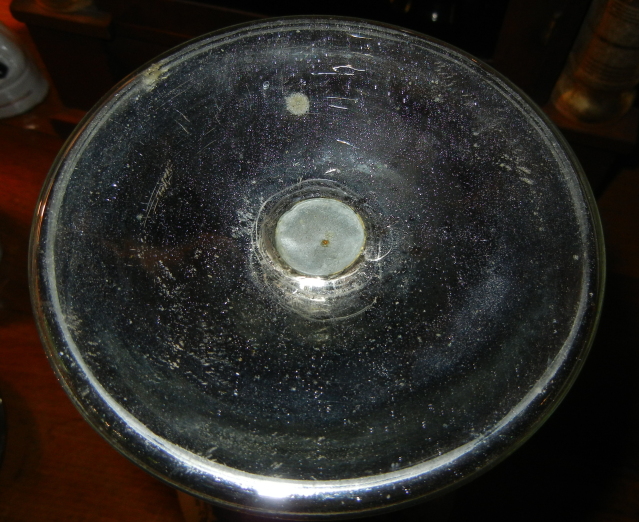 The above photos show a mercury glass vase that more than likely does not contain mercury, but instead the outer wall of a double walled glass vase coated with silver nitrate and grape sugar in solution. The manufacturers of these vases did start with mercury, but almost immediately switched to silver. The bottom is sealed with some sort of pug I assume to stop the silver from tarnishing. The interior is gold in color and I have no idea how they did that.
As with silver lustre I believe these were created to imitate the look of a silver vase, but at a less expensive price. Mercury glass was made in England, the U.S. and several European countries.
My wife found the glass tulips in St. Louis years ago and I wonder every time I look at them how they are still in one piece. I do not know where they were made.
Interestingly, we have silver lustre that contains no silver and mercury glass that contains no mercury.

IP: Logged