silverhunter
Posts: 704
Registered: Jul 2007

posted 10-06-2007 07:03 AM



---
[26-1515]

Hello to all members,

This is a other object which I've bought.

With only the name I could find on it, I doubt if it is a silvered object or put the question which material it could be?

I hope this one is made in England or USA considering the name C.BOY. It's my first one and I think it is not a old one.

I hope that someone can give any information about it, thank you!
The weight is nearly 200 grams.

Is this made at an older pattern?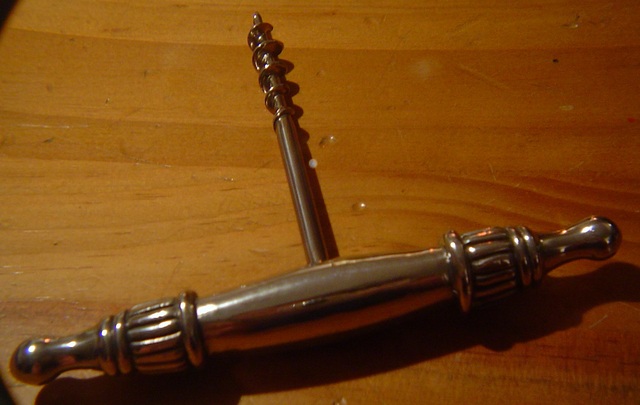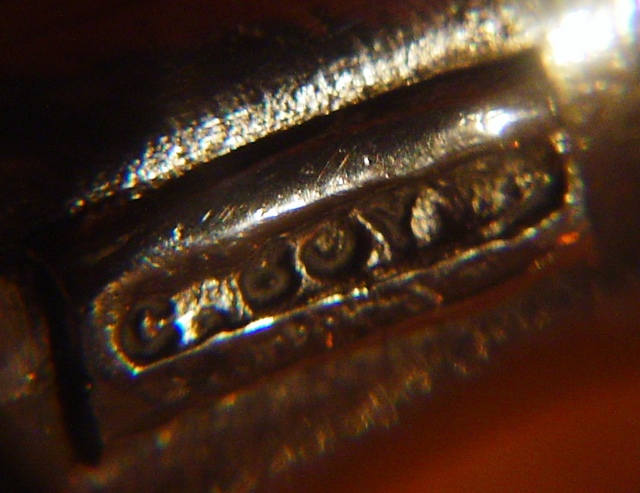 IP: Logged
Cheryl and Richard
Posts: 154
Registered: May 99

posted 10-07-2007 02:33 PM



---
The screw of a corkscrew is generally steel. Do you know if the handle is sterling, 800 silver or white metal?

While it is difficult to identify from a photo, and the maker's mark is not familiar to us, it might be English, or continental, and as much as a century old.

IP: Logged
silverhunter
Posts: 704
Registered: Jul 2007

posted 10-08-2007 03:11 AM



---
Cheryl and Richard,

Thank you for your reaction, it's hard to find a silver mark but with polishing it gave a normal silver reaction at the polishing cloth, just black.

It's a very heavy piece, the screw is metal that's for sure and because there isn't any rust on it,it's in good condition.

I don't know if this makers mark what is made on a high right-angled is more used at other objects like this. I only found a name c.boy in Canada till now, but I'm not sure about that.

So I hope this name can be recognized by somebody.

All the best!
greetings,
silverhunter.


IP: Logged
silverhunter
Posts: 704
Registered: Jul 2007

posted 10-13-2007 11:55 AM



---
Short reaction,
Someone thinks that this one is made about 1950/60.

It's silvered and not an older pattern like it seems, that was decided by shape of the screw.

The name C.BOY wasn't recognized so that stays a big question.

Greetings
Silverhunter!

IP: Logged