posted 04-27-2008 06:02 AM



---
[26-1645]

Hello to you all,

This silvered bottle holder? is marked with the name BUSCHMANN & Co in the bottom,I can't find nothing about this person but I think it is a German silver plate factory. Please correct me if I'm wrong. Of course I'm interested about the period they made this one, I will be glad to know that.

My guess is that the period can be around 1920, I recognize about the same ornamental decoration in a German Zaft I have shown before.

It is always good to learn what the background is from a silver/ed object, there I hope somebody can give information about this one.

The totally wide is 10.25 inch. So honestly thought I doubt if it is a bottle holder, there is also a round space in the bottom.(?).

Some photo's showing the subject.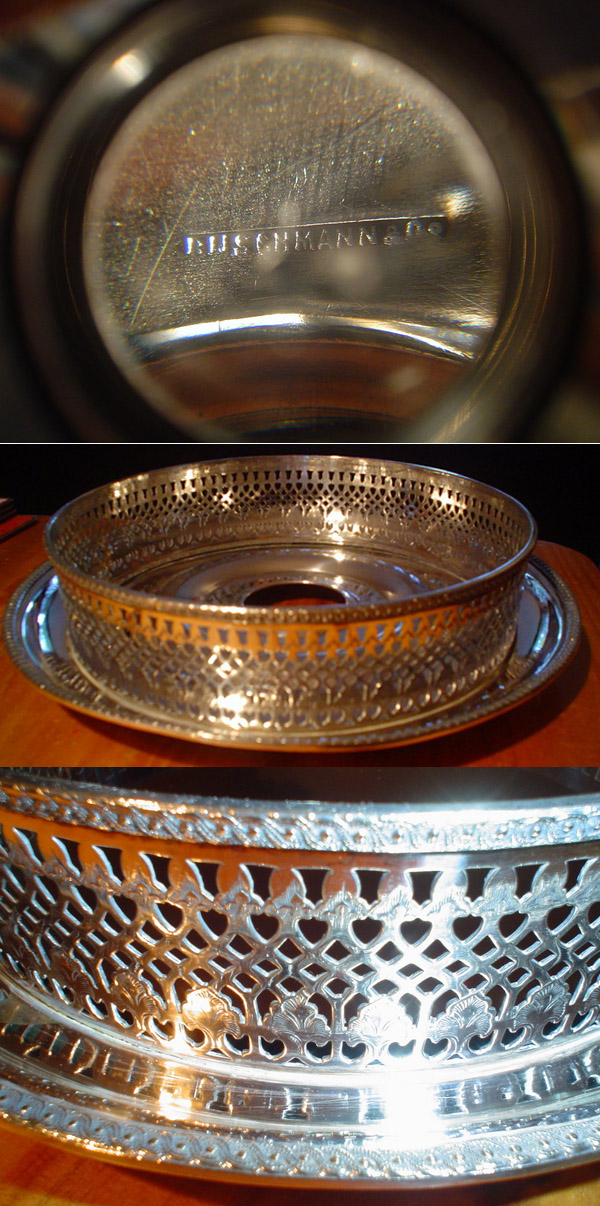 Thank you very much, silver/ed hunter
IP: Logged