Brent
Posts: 1502
Registered: May 99

posted 04-02-2009 09:42 AM



---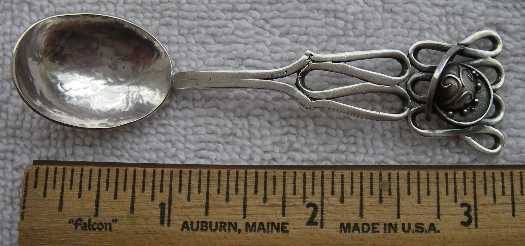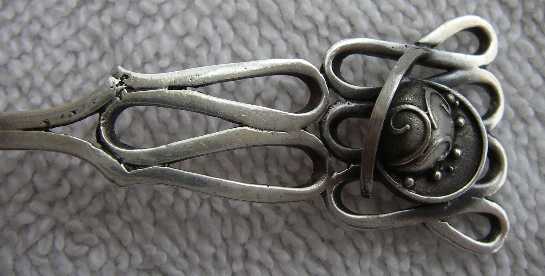 Here is an interesting little modernist silver spoon. It seems purely whimsical and decorative to me, with a tiny hammered bowl and elaborate hand constructed handle. Online research has only turned up one mention of Claus Hinrichs, and that is an article in the April 1968 issue of Silver Magazine, which I do not have. Does anyone have access to this article, or know any more about Mr. Hinrichs?
Brent
IP: Logged
dragonflywink
Posts: 982
Registered: Dec 2002

posted 05-05-2021 02:44 PM



---
I missed this spoon first time around, but I've had the same one for some time, and would have shared what I knew about it.

This type of spoon is shown in Rainwater's 'Spoons Around the World' (1976), Page 212, Fig. 1068 - "Spoon of Rothenburg, Germany. One of the early silversmiths in Rothenburg ob der Tauber designed this spoon about 1650. They are now made in the shop of Claus Hinrichs, the silversmith in the shop that has been in operation since 1527. The design is made in all sizes of spoons and serving pieces."

A couple of years ago, decided I'd like the simpler piece shown in the book, did a search and this post came up as well as the larger spoon in my pics, same as the book piece - and coincidentally, the seller was Brent (said he still has the one posted here). Finally got around to taking pics, and though I'd guess that Rainwater likely found her information in that article, I'm curious if anyone has the April '68 issue of Silver Magazine and might be willing to look and see if there is more information...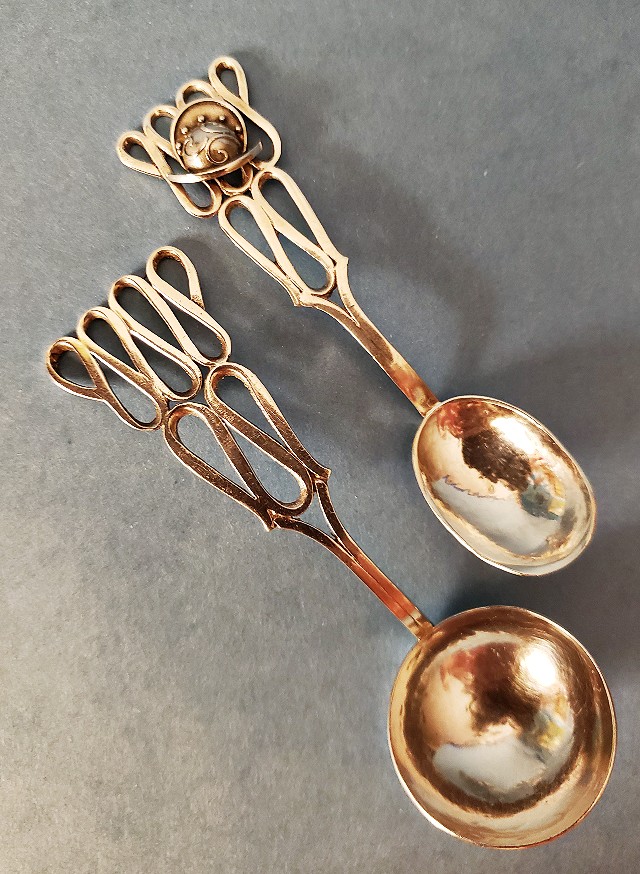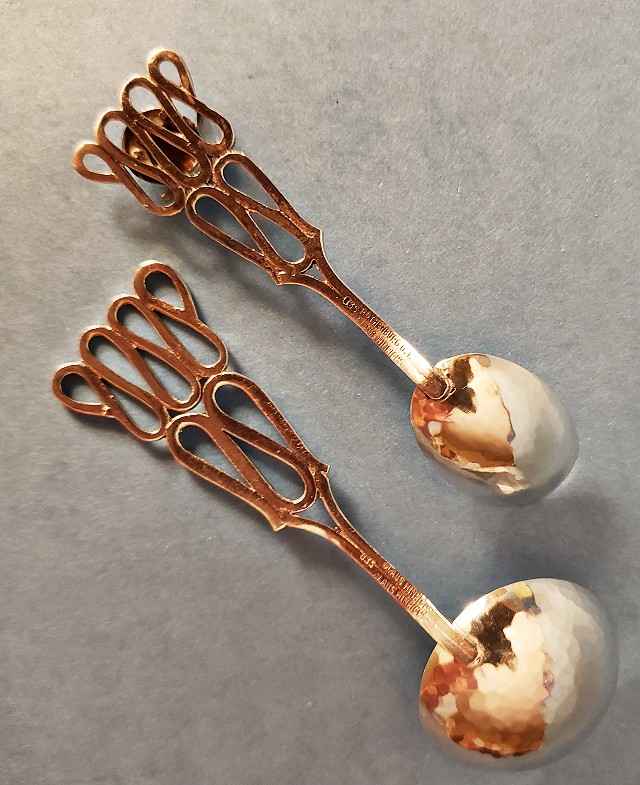 ~Cheryl
IP: Logged