Ulysses Dietz
Moderator

Posts: 1265
Registered: May 99

posted 04-29-2009 09:50 AM



---
I have a question for the Continental silver experts. I have been offered as a gift to my museum a pair of amusing, lightweight, repousse plates (about 9 inches diameter) featuring profile relief portraits of what I assume to be Louis XVI and Marie Antoinette.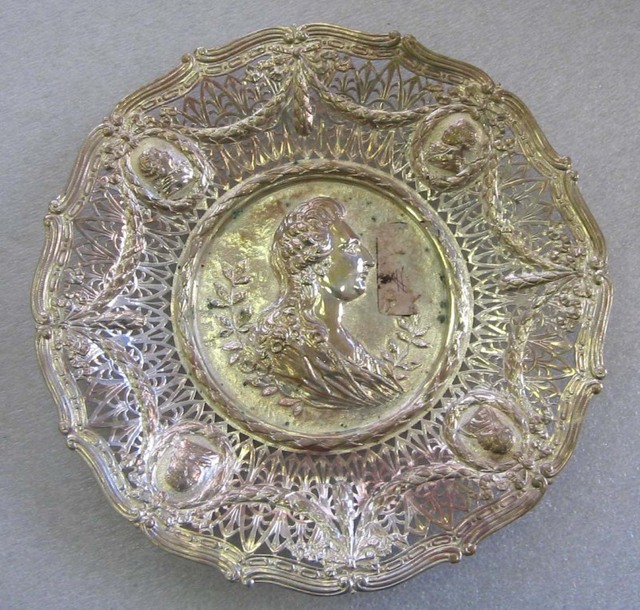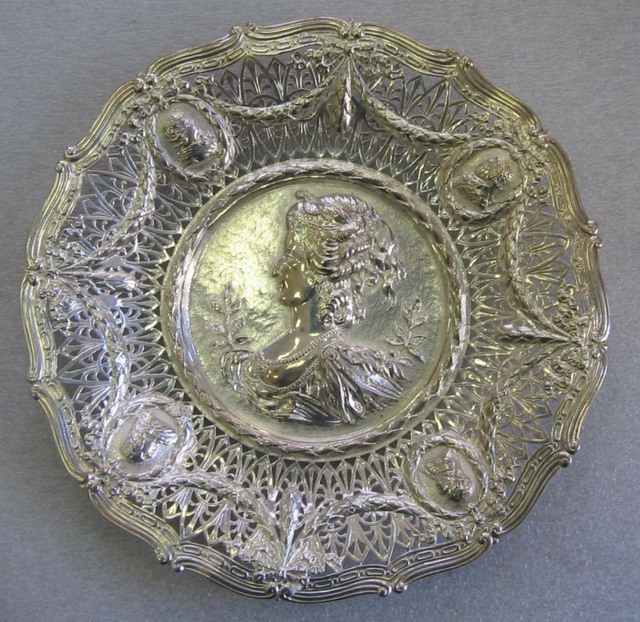 They are in the Louis XVI style, but I suspect they are romantic 19th-century objects (they were owned by a powerful American industrialist family, and I imagine purchased as souvenirs in the late 19th century). They also have nice clear marks, which I hope someone here will be able to explain to me.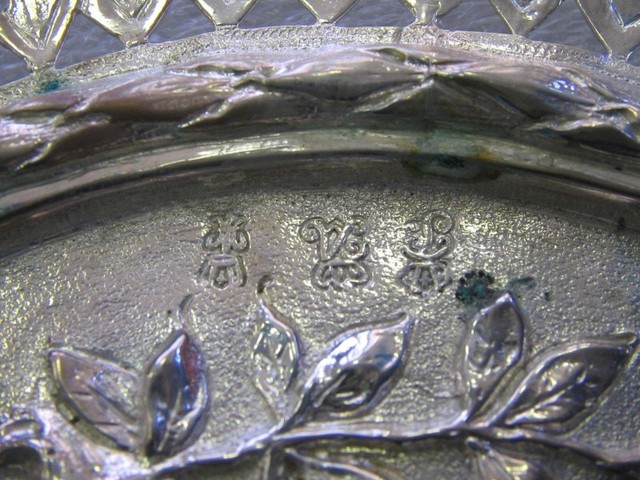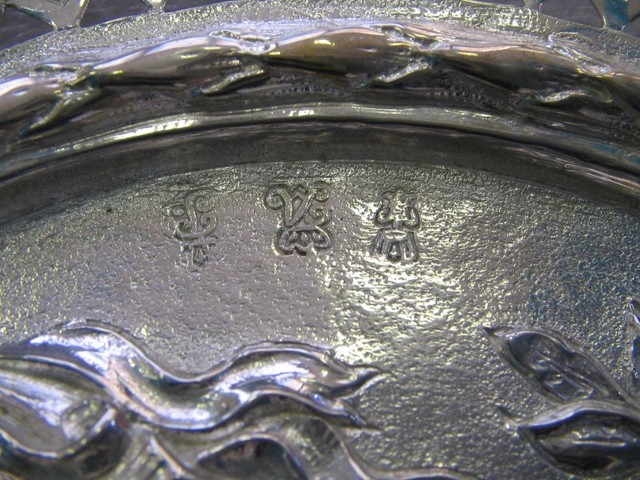 Although I do not routinely collect European silver, these have a particular resonance with the American Gilded Age; but I only suppose I understand them and would love to have the expertise of this forum to assist me!
IP: Logged
blakstone
Posts: 493
Registered: Jul 2004

posted 04-29-2009 12:48 PM



---
The marks are pseudo-marks used in Hanau, Germany, probably the largest center for antique silver reproductions in the late 19th & early 20th century. This particular set of marks - feebly imitating French ancien regime marks - has been firmly attributed to the Hanau firm of Georg Roth & Co. Not that I needed the marks to make the attribution, so typical is this pair of Roth's output. The minute I saw those Louis XVI portrait medallions and laurel swags on a pierced ground, I said "Georg Roth. No doubt about it."

Roth assumed the Hanau-Silberwaren Manufaktur in 1906 and ran it until shortly after WWI. And you are exactly right in assuming that a large portion of thier clientele, like that of most Hanau revivalist makers, were nouveau riche Americans who wanted to decorate their homes with extravagant "antique" silver, the demand for which far exceeded the supply. (Another set of customers included declining European nobility, quietly selling their real treasures and replacing them with suitably flashy substitutes.)

IP: Logged
Ulysses Dietz
Moderator

Posts: 1265
Registered: May 99

posted 04-29-2009 06:31 PM



---
Thanks for a perfect answer. In fact, I suspected as much, since those marks looked like what I vaguely remember as 18th-century french marks, and I couldn't believe the pieces were that early. So in fact they're perfect for our Ballantine House (although little late temporally).

IP: Logged