posted 08-22-2007 10:52 AM



---
[26-1482]


I recently acquired an early Hanoverian spoon. It is beautiful (at least to me), and is inscribed with a spectacular early cartouche ("MM over A" I think).

The spoon is about 8 inches long, with a comparatively large bowl, has a strong topside midrib, and is marked with only a single maker's mark. It looks very much like Jacob Ten Eyck's mark to me, although considerably less crisp (but I'm sure that's wishful thinking.

A few things I was hoping to learn...

1) Does the relatively wide drop make it unlikely that the spoon is American? (it was purchased with a lot of American coin of late 18th and early 19th vintage, all from various NY makers )

2) Is the cartouche characteristic of Dutch work? (I've seen similar engraving on early NY and Albany pieces from Dutch descended smiths)

3) Is my assumption that the spoon was made in the first half of the 18th century correct?

4) Who might have made the spoon, and where?

Thanks in advance for taking the time to help a novice enthusiast.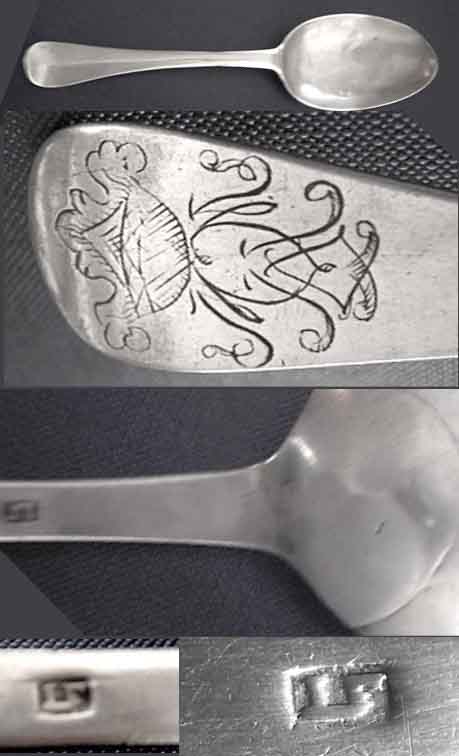 IP: Logged