posted 07-19-2011 01:36 PM



---
Again we are in Aalborg. The mustard cup has no marks - so we don't know. But a prik engraving says Venskabsminde 18. oktober 1822.

Memory of friendship 18th October 1822.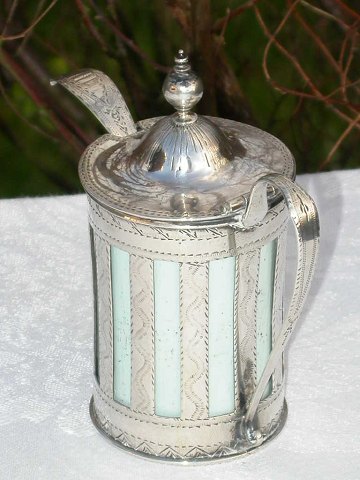 As there where no marks but he set marks on the spoon.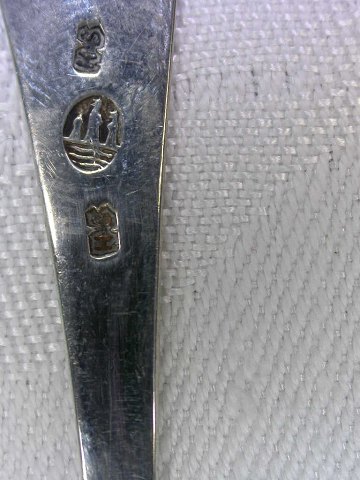 the 3 towers in this version - without year under them is Aalborg
HS being Henning jacob Smith born 1794 citizenship march 3rd 1816. Living in Adelgade
dead 1856 (his son made the other item for the waling stick) this guy is also ship owner and he establish an iron melting industry in Aalborg. Known as "De Smitske Jernstøberier" when I was a child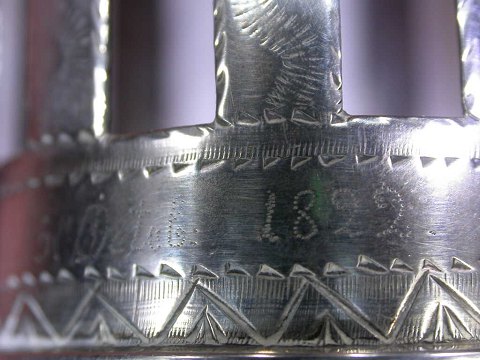 oh sad that the story of who why and etc disappeared. We know the maker but story disappeared.
In those days family was key word. The family was in focus. Father working and wife working at home children - seen not heard.
The very late empire.
Anyone else what to give examples, there are plenty out there. Very common custom during 1800dreds.
IP: Logged