posted 02-20-2017 08:59 PM



---
[26-2634]

HI!

First off I'm new here

In the last year I have started a new interest / hobby of finding treasures and buying them, researching then either keeping or reselling. For the most part I resell simply because I don't like to have too many things, but I love buying and cleaning up old things I think may have value and selling them to someone that will love them!
I'm 40 and my four children are now all in school so this has become somewhat of an obsession. Anyway, until now except for the silver I inherited and can not part with I have not really bought much silver, I have mainly been learning a lot about Glass and following other vintage interests.
I saw what I thought to be a sharp looking set at auction and thought they were gorgeous. I bought it. The tea service pieces are all marked SOPPIL Made in Brazil. The tray is marked St. James.
I have researched this a couple weeks online and even through Brazilian search engines and there is little to be found. I'm afraid I am at the limit of what I can do on my own.
I do know that there was a company called SOPPIL that made silver and one named WOLFF and at some point they either merged or made some products together.
I can find a "prata (silver) 90" set that is marked WOLFF that is very similar to this set, but not identical. But it does not have the SOPILL name on it. I have learned that Pratta 90 is silver plate.
I have found a couple Sopill pieces but not much. I have tried researching the company to figure out what years it existed, but to no avail... I also can not find much on St James.
Anyone know much about Brazilian Silver/ Silverplate?
These are the pictures. One of the set (I have not finished polishing all pieces.) One of the Soppil Mark and one of the St James mark.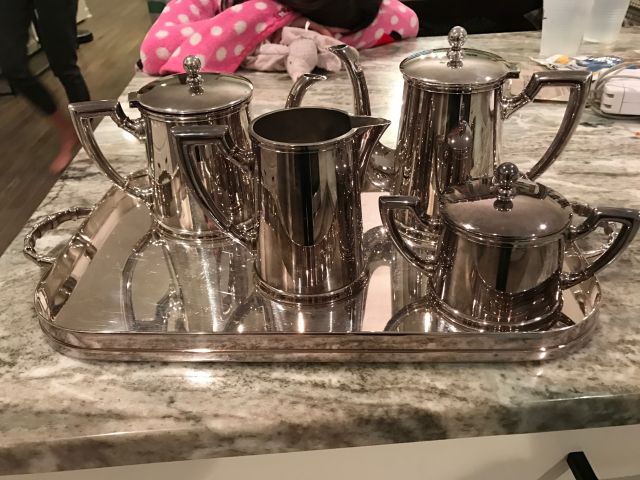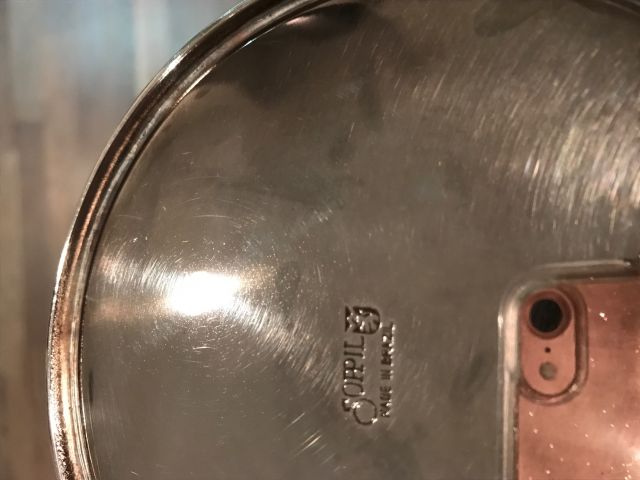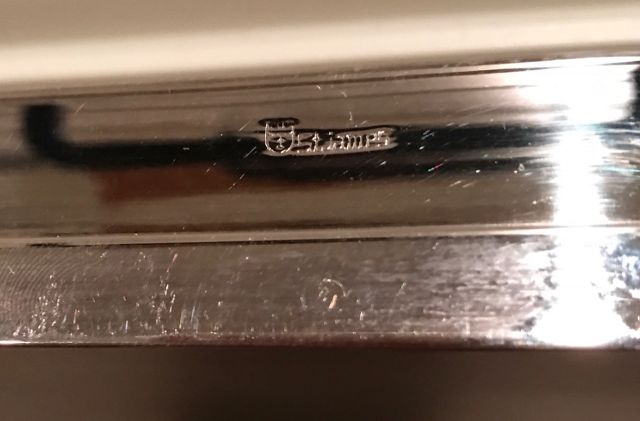 IP: Logged