posted 12-28-2007 06:00 PM



---
[26-1555]

Yesterday I've bought some little articles and I hope somebody can tell me something about these two showed objects.

Of course sometimes you hope you buy something old, but I'm not sure about these two. The tart server has no marks, but it looks like the handle or steel is made out of bone. the ring in the middle is nice decorated and the serving part is decorated / engraved with two acanthus leaves. I find it a nice peace.

The question about this one is if somebody recognize this pattern and can tell me in which period it is made and perhaps in which country?

The meat fork has one mark it shows a kind of tropical flower I have seen this kind of mark for the second time, the first time I saw it, it was stamped in the steel of a knife. Until now it is for me an unsolved mark.

It looks like a dutch mark, used as a departmental quarentee office stamp?

Perhaps I visit the head library tomorrow and if I find the mark I will react but I hope somebody knows it for sure.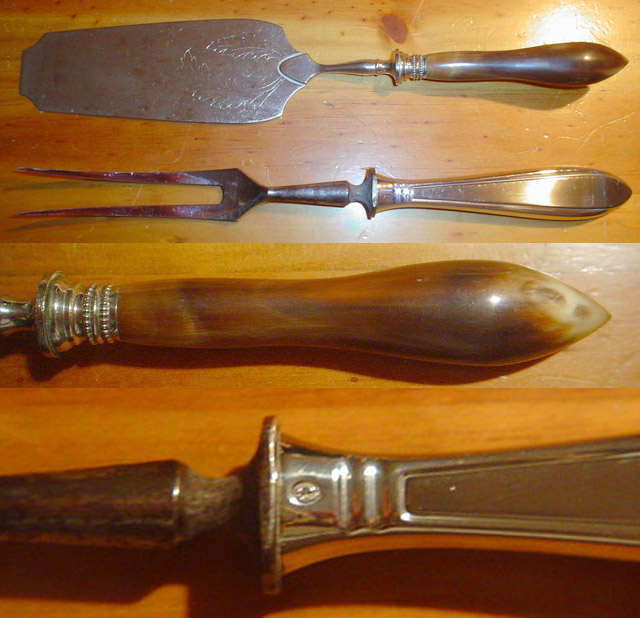 HAPPY NEW YEAR TO YOU ALL!!!!!!!!!
IP: Logged