posted 09-23-2018 10:16 PM



---
The silver I like to collect include those items that have something engraved on them that takes you back to the original owner. Usually the full name is required, but occasionally one is lucky and the monogram is enough. A George Hendel spoon fell in this category.

Another example is the cup below. It has been previously posted, but I cannot find it and the pictures are probably better now that the ones I previously used. I thought that the inscription was great and somewhat reminiscent of the Rosalind Russell movie Auntie Mame. WEV found out however that the Auntie in this scene was really just a couple of years older than the recipient of the cup and was not a guardian but really a good childhood friend.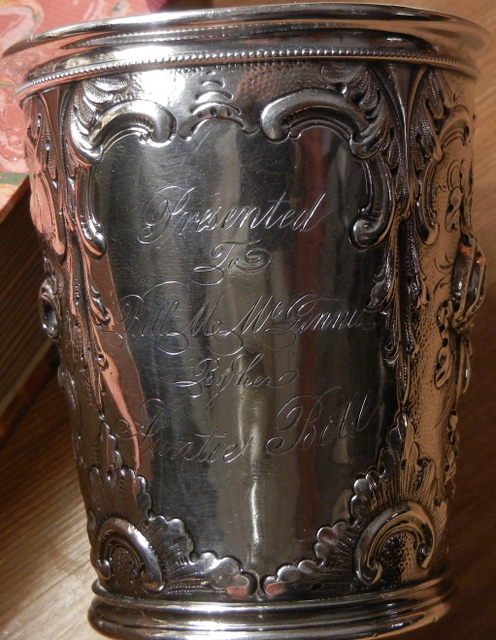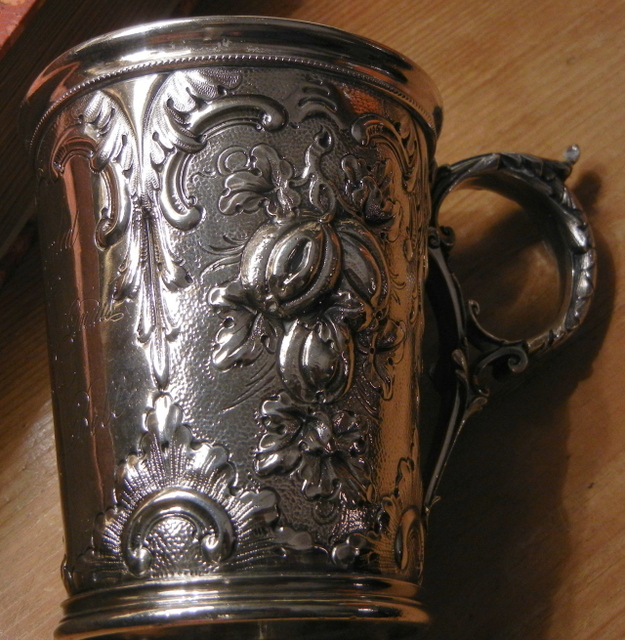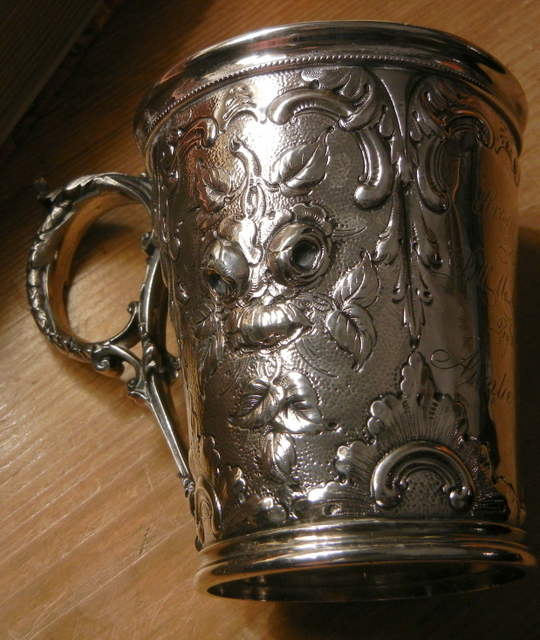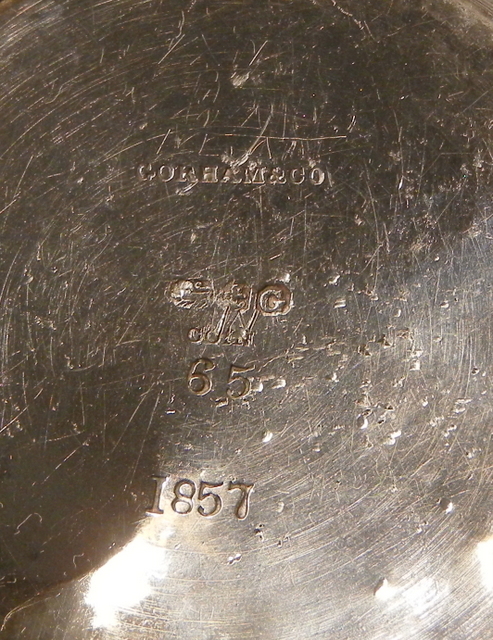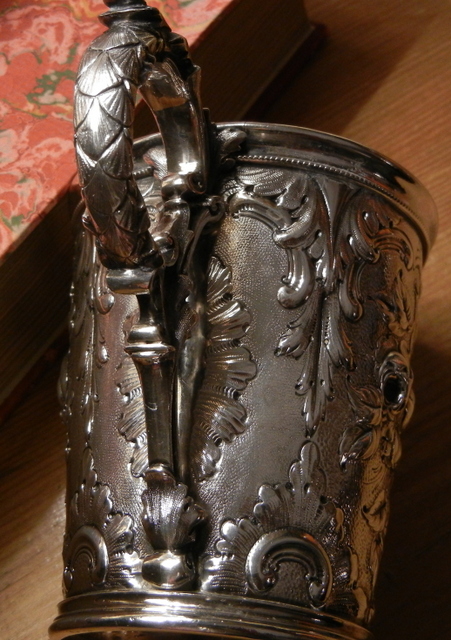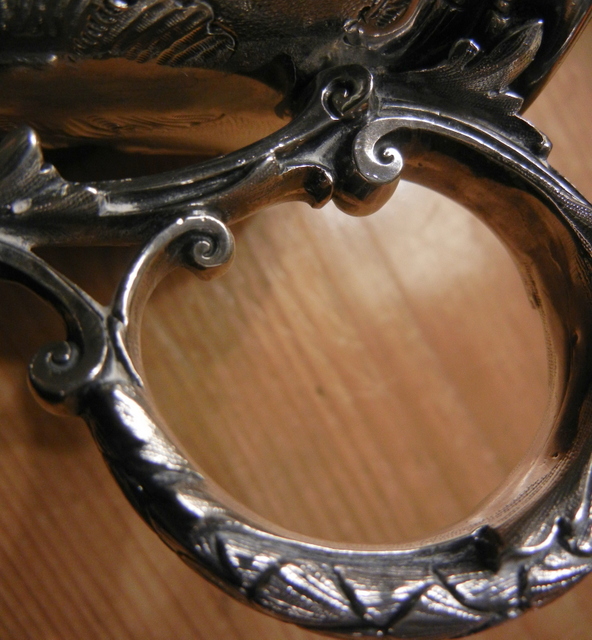 We brought this cup in the early 1970s in a great antique shop in the central west end of St. Louis. Mrs. Draper was the owner and it was a great time for antique shops and Saturday outings. We later decided that cups of this type are really great as punch cups. We often have used them and everyone loves to pick out one with an inscription they like. This cup is also the only one I have that has a cast handle.
Another example of a different type is a toast rack that my wife brought. She brought the inventory an antique dealer who was going out of business with the thought of becoming a dealer herself. Neither one of us really knew anything about coin silver at the time, but she did not want to sell this because she liked it. It was some years later when I was polishing it that I noticed it was an American piece. That was a surprise to both of us. I think that was the time that I started looking at the makers marks.
Another favorite is included in the
favorite pieces thread. This one is a Joseph Bouju ladle. Mr. Bouju was an early St. Louis silversmith who started his career in New Orleans and immigrated to St. Louis. With his French heritage I can imagine that some Frenchman in St. Louis enjoyed serving gumbo with this as much as I do.
These really are just a sample of what I love about looking for silver. I would say that most of the things I really enjoy have been brought at an antique show or directly from a dealer that I know. We have brought thing over the internet, but they tend to be more functional items.

[This message has been edited by ahwt (edited 09-23-2018).]
IP: Logged