posted 07-18-2010 11:30 AM



---
Members,

We are going to try something different.

The following offer is only for a limited time and only for members who have posting access to this forum (i.e., posting privileges in all SSF public forums).

Members who post to this thread between now and 07/27/2010 will be sent a link to download a PDF copy of the 1910 Black, Starr & Frost publication: "Through 100 Years, Black, Starr & Frost, 1810-1910"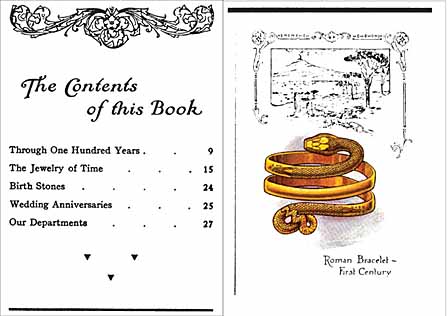 If members have a catalog that they would like to recommend or to share for future downloads please let us know.
Make sure your SSF e-mail address is up to date/current by checking your SSF User Profile (click here).
---- ----- ----- ----- ----- ---- -----
Signed up so far:
Silver Sails

ahwt

dragonflywink

DB

chase33

Hose_dk

blakstone

Ulysses Dietz

taloncrest

adelapt

Patrick Street

Use this thread for signing up.
For discussion please see: Free PDF copy of the 1910 Black, Starr & Frost publication
IP: Logged