chicagosilver
Posts: 227
Registered: Aug 2005

posted 05-04-2018 02:42 PM



---
Arts & Crafts silver is sometimes hard to define. Many of the earliest A&C makers produced objects in the Art Nouveau style. Most of the familiar A&C silversmiths such as Kalo, Lebolt, Randahl, Eicher, Mulholland, Novick, etc. later created distinctive pieces that were simple and unadorned, with hammered surfaces.

One of the better-known Arts & Crafts Chicago silversmiths was John Pontius Petterson, who worked for David Andersen, Tiffany, Jarvie, Kalo, and Gorham (for its Martele line), before starting the Petterson Studios. His jewelry is particularly interesting. So is this bowl.

While almost all other Petterson silver we've seen is traditionally in the Arts & Crafts canon, the style of this particular bowl is extremely modern. In fact, the ornamentation looks almost like modernist jewelry. Very unusual and cool.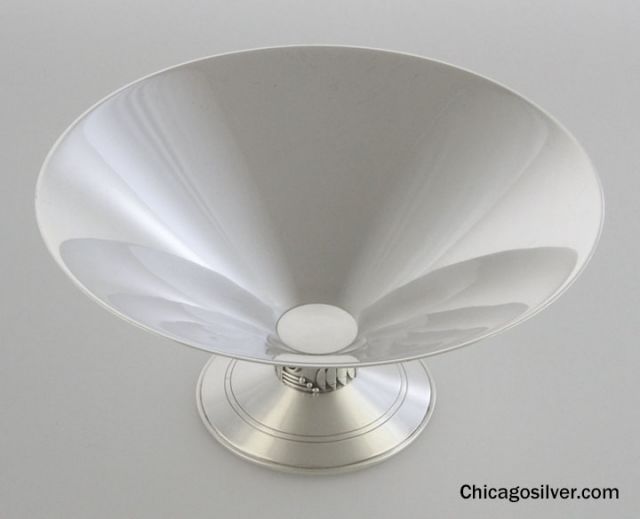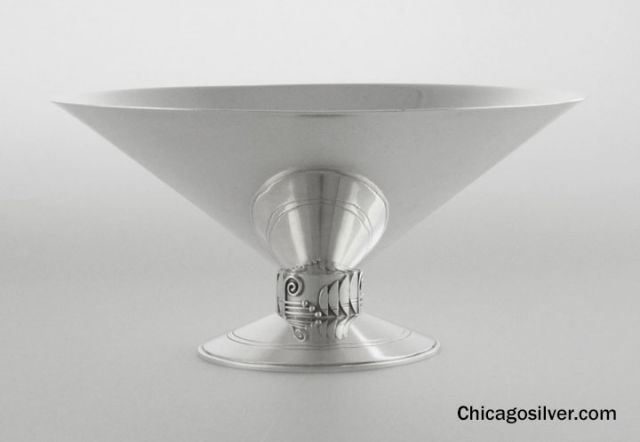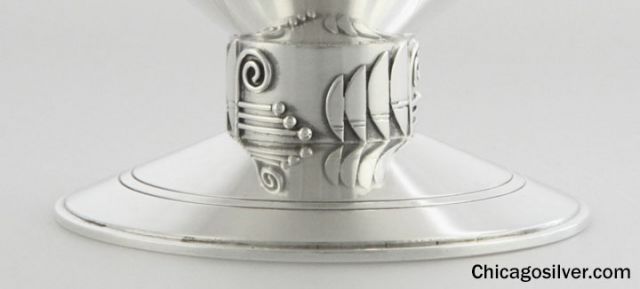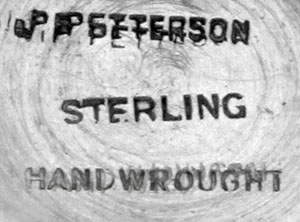 IP: Logged
chicagosilver
Posts: 227
Registered: Aug 2005

posted 05-05-2018 07:07 AM



---
Not sure when it was made. My guess would be late 30s, early 40s. Gundorph Albertus made a somewhat similar Model 512 Decoesque bowl for Jensen in the mid-1930s. Chicago silversmiths around that time were starting to make pieces in the Danish taste. Petterson died in 1949.

IP: Logged