posted 01-25-2014 02:30 PM



---
PRICED REDUCED TO: $34,900. USD
Financing is Available!
PACKING/CRATING & SHIPPING/FREIGHT ADDITIONAL PLEASE INQUIRE
EX-SITE: PAWTUCKET, RHODE ISLAND
Silversmith / Goldsmith Shop – Reginald Wood

RARE OPPORTUNITY – COMPLETE SILVERSMITHING SHOP
FROM THE ESTATE OF REGINALD WOOD, SILVERSMITH, MASTER CRAFTSMAN FORMERLY THE ASSETS, TOOLS OF STONE ASSOCIATES, MASSACHUSETTS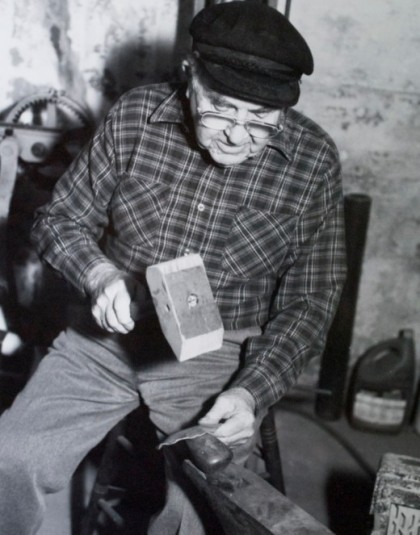 Reginal Wood At Work

Gold Machinery is pleased to offer you a rare opportunity to own a complete Silversmithing / Goldsmithing shop in its entirety from the Estate of Reginald Wood. Below you can find a complete listing of all machinery and tools included in this rare package as well as photographs and provenance.
Biography: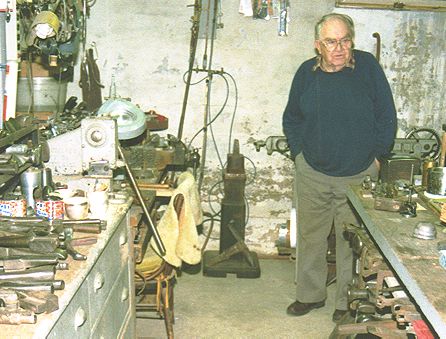 Reginald W. Wood
Gardner, Massachusetts
Born in Penzance Cornwall, England
October 20, 1919 – September 11, 2000

SAS Executive Director Jeffrey Herman, 1/25/2001: Reggie was born in Penzance, Cornwall, England, and came to the U.S. in 1921. He attended public school in Gardner, Massachusetts, and went on to Worcester Vocational for sheet metal development, and Worcester State College for production control & manufacturing methods.
Reggie began his apprenticeship at Arthur J. Stone Silver Shop in 1937. Later that year the shop was sold and renamed Stone Associates. He was trained under Stone craftsmen including Arts & Crafts Medalists Herbert Taylor in holloware and Charles Brown in flatware until 1942.
Reggie served in the U.S. Airforce from 1942-1945 in Europe, performing sheet metal repair on battle damaged aircraft.
Returning to Stone Associates in 1945, Reggie produced holloware and flatware until the shop's closing in 1957. After the closing, he worked in product development and management in private industry including holloware and flatware sample making for Old Newbury Crafters in Newburyport, Massachusetts. Reggie continued creating ecclesiastical objects, trays, pitchers, bowls, presentation pieces, trophies, and jewelry up to his death.
He was a strong believer in form following function which was reflected in his heavy utilitarian pieces. Whenever we saw each other, he would invariably comment on the improbable marketing of much of the silver being produced by student silversmiths; Reggie was extremely practical in his design.
Museum Photo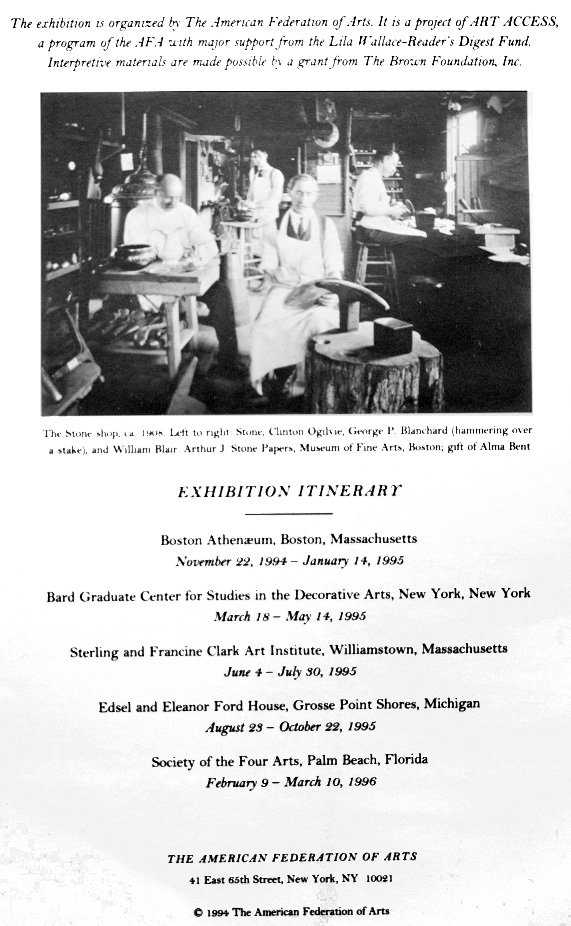 Reginal Wood's Letter About Shop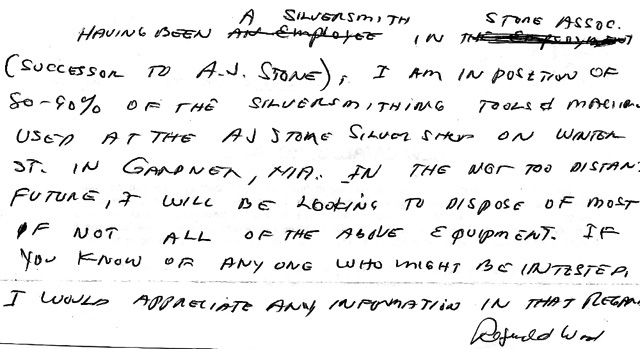 IP: Logged